Dropbox's Angela Roseboro is Riot Games' first chief diversity officer
"I was so taken by the heart and soul of this company and - in spite of setbacks or hurdles - I'm excited to be part of this journey"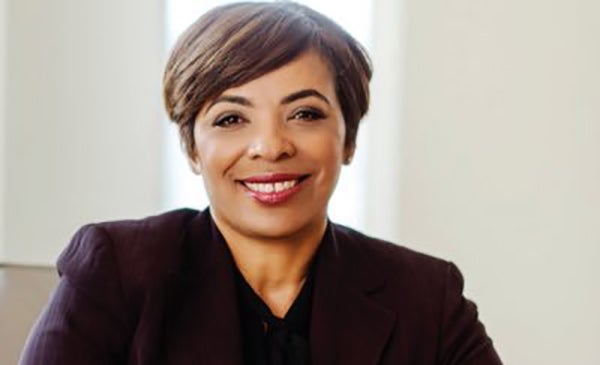 Riot Games has hired its first ever chief diversity officer to aid the company's ongoing efforts to address cultural issues behind the scenes.
Angela Roseboro is the first person to take on this role and joins from Dropbox, where she was global head of diversity, equity and inclusion. She brings more than 20 years' experience, much of which has been in leadership roles in consulting and finance.
In its announcement post, Riot Games described this as "a major milestone for our company and our work to make Riot the most inclusive company in gaming".
Last year, an exposé revealed the toxic environment and "bro culture" at Riot Games, with employees discussing numerous incidents sexism and sexual harassment at the studio. It also faces a class-action lawsuit for discrimination and harassment.
The studio has been trying to reform its company culture since the report was first published. It outlined a plan to combat the sexism, gender discrimination and other forms of toxicity, and last month updated its company values as a "guide for who we want to be".
Riot has hired former Uber exec Frances Frei to assist in these rehabilitation efforts, with Roseboro the latest to join the team for this purpose.
Reporting to chief people officer Emily Winkle, Roseboro will "oversee all activity relating to diversity and inclusion", lead the recruiting team in improve their processes and create new programs to "foster a more inclusive culture at Riot."
"I've had the opportunity to meet some incredible Rioters who are passionate about creating a culture where everyone thrives together," said Roseboro. "I was so taken by the heart and soul of this company and -- in spite of setbacks or hurdles -- I'm excited to be part of this journey. I can't wait to get started and to do my part to make sure we have a culture that embraces the uniqueness of every Rioter and a community where everyone feels a sense of belonging."
In an internal email, Winkle said: "We've been searching for the right person to help us become a positive force for D&I in our industry and beyond, and I'm thrilled to welcome Angela to the team. I know I speak for the entire Riot leadership team when I say that we can't wait for her to start. She brings with her experience and expertise that will allows us to truly blossom in our D&I efforts."
Earlier this week, Riot Games posted an update on its progress in addressing the issues raised by the exposé and launched a Diversity, Inclusion and Riot Culture hub for future updates.