Dovetail Games grows with three key hires
EA, Lionhead and Splash Damage veterans join Train Simulator dev ahead of expansion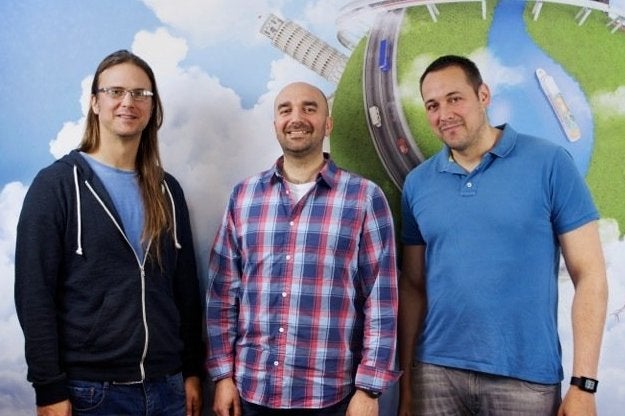 Dovetail Games has proved its intent to build upon its success in the simulation genre with three major new hires.
The most prominent new addition to Dovetail, the UK-based developer of the Train Simulator franchise, is Darren Potter, a veteran producer with more than 20 years of experience at companies like EA, Square Enix Europe and Lego.
Also joining the Dovetail team in Chatham, Kent is lead artist Jorge Sanchez, who spent eight years at Lionhead working on the Black & White and Fable franchises. Finally, Jonas Nelson will take the role of lead programmer, bringing experience at both Splash Damage and Avalanche Studios with him.
"We are delighted to be welcoming Darren, Jorge and Jonas to the Dovetail Games family," said Dovetail vice president Rob O'Farrell in a statement. "Between them they bring extensive industry experience and expertise to the team, as well as a commitment to creating premium quality products.
"Their appointments will help us to continue to grow the business as we focus on developing a wide variety of simulation entertainment products."
And change is also afoot within the company, with the promotion of VP of brand and acquisition Jon Rissik to the new role of SVP and general manager. Rissik joined Dovetail in 2012, and CEO Paul Jackson described him as "instrumental" in building the audience for Train Simulator.
"Now, as we move into a new chapter which will see us broaden both our team and our product portfolio, I can't think of a better person to be leading the publishing business," Jackson said.
The last 12 months has been a period of significant change for the company. In December last year, it changed its name from Railsimulator.com to Dovetail, and followed that with the appointment of a new creative director, the EA veteran Chris Roberts.
Dovetail will detail its plans for the future in the coming months.