Double Fine regains Iron Brigade publishing rights
Marks the occasion with bug fixes and new features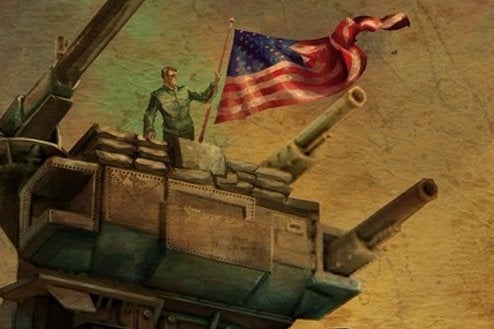 Double Fine has regained the publishing rights to its World War I tower defence title, Iron Brigade.
It was originally released under the name "Trenched" in 2011, but a trademark dispute with a Portugese board game prompted a global name-change.
Iron Brigade's original publisher was Microsoft Studios, so it has only ever been available on Xbox and PC. Now that the IP is back under Double Fine's control, however, both a PlayStation version and a sequel are a possibility.
For now, though, Double Fine is content to merely fix the known issues on the Steam version of the game, and add a few more features.
"The great thing about this change is that now there are no obstacles to us creating the best possible experience for players," said Brad Muir, the creator of Iron Brigade, in a statement. "We have fixed all known issues as well as provided a great matchmaking experience for multiplayer."