Double Fine needs more money to complete Broken Age
Tim Schafer explains he "designed too much game"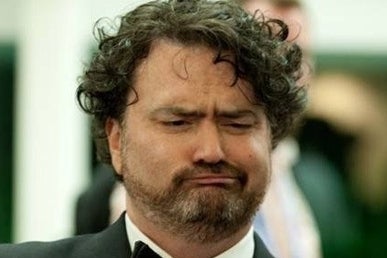 Despite a Kickstarter campaign that raised $3.3 million, Double Fine has written to its backers to explain that it requires additional funds to complete the Double Fine Adventure, Broken Age, and that the game will now be released in two parts.
"You guys have been been very generous in the tip jar (thanks!) but this is a larger sum of money we were talking about," said Tim Schafer in a letter to backers, published in full on Gamasutra.
"Asking a publisher for the money was out of the question because it would violate the spirit of the Kickstarter, and also, publishers. Going back to Kickstarter for it seemed wrong. Clearly, any overages were going to have to be paid by Double Fine, with our own money from the sales of our other games. That actually makes a lot of sense and we feel good about it. We have been making more money since we began self-publishing our games, but unfortunately it still would not be enough."
Instead Double Fine will split the game into two parts, and release the first half through the Steam Early Access programme, using the resulting revenue to finish the second half. Without this solution, the full game would not have been finished until 2015.
"That means we could actually sell this early access version of the game to the public at large, and use that money to fund the remaining game development. The second part of the game would come in a free update a few months down the road, closer to April-May."
Schafer was at pains to point out the development team were not responsible for the company's inability to finish the game, but that he had just "designed too much game." He also promised backers of the original Kickstarter campaign would still get exclusive beta access to Broken Age, ahead of the Steam Early Access users.
The Double Fine Adventure was the first game focused Kickstarter to attract mass media attention, and raised $3,336,371 from 87,142 in March 2012.