Double Fine launches its second Kickstarter drive
Massive Chalice hopes to repeat the success of Double Fine Adventure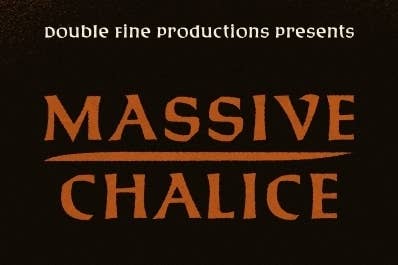 Double Fine Productions has announced its second Kickstarter campaign, this time for Massive Chalice, a 3D fantasy tactics game. Massive Chalice's drive follows Double Fine's record-breaking 2012 Kickstarter campaign, which totaled more than $3.3 million by time it was done. That title, now called Broken Age, is currently in full development at Double Fine.
"Double Fine is committed to remaining independent, and that includes being responsible to our fans above all else. Kickstarter allows us to do exactly that," said Double Fine president Tim Schafer.
"We love tactical strategy games, roguelikes, and the idea of powerful Game of Thrones-style royal dynasties-Massive Chalice brings all of that together in a unique Double Fine package," said game lead Brad Muir.
The game is planned for Windows, Mac, and Linux, using Double Fine's internal Buddha Engine. Schafer is not directly involved in the game's development, with Broken Age remaining his primary focus. Massive Chalice has a funding goal of $725,000 with the campaign ending on June 27. Double Fine plans to release the game in late 2014.