Double Fine creating Dropchord for Leap Motion Controller
Double Fine, Leap Motion, and Dracogen team up for new title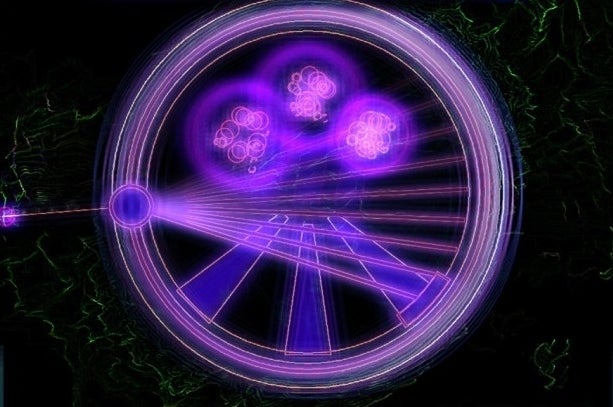 Double Fine Productions has announced Dropchord, a new music game for the the Leap Motion Controller. The controller is a hands-free, motion-sensing peripheral for PC that will be released through Leap Motion's official site and Best Buy in May. The device will cost $79.99.
"The Leap Motion Controller is the world's most accurate 3-D motion control device. It allows people to play Dropchord on their computer entirely by moving their hands and fingers in the air," said Leap Motion president Andy Miller. "We're going to start shipping in May."
Dropchord is being developed by members from the team behind Double Fine's Kinect Party for Xbox 360. The game will be available on AirSpace, the official app store for the Leap Motion Controller. Dropchord will also ship later this year on Windows, Mac, and iOS.
Double Fine will have a playable demo available at PAX East in Boston.