Double Fine accidentally releases first mobile title
Middle Manager Of Justice gets unplanned beta test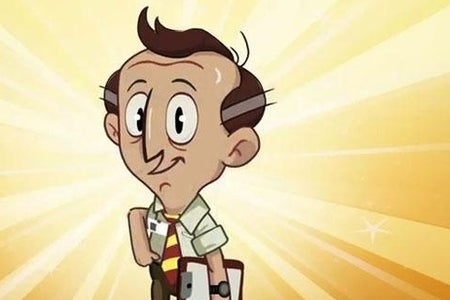 Middle Manager of Justice project lead Kee Chi has explained how Double Fine accidentally released its new iOS title early, and how the developer is turning it to its advantage.
"So I was on the train heading to work this week, and I get a call from our tech director saying, 'Hey, um, so it looks the game is live in every territory.' And I just went, 'What!?'"
He explained the mistake to Gamasutra, which came about because a "tentative" September launch date was put on the game when it was submitted to Apple. The date later changed, but not on the submission.
"At Double Fine, we pride ourselves on putting a solid product out there, so having something out there that was buggy and not quite ready yet was really frustrating," Chi admitted.
Double Fine took to forums to explain the problem, and to ask players to submit feedback.
"So, Middle Manager of Justice went live accidentally last night! For those of you who jumped on it right away, you got an early preview for the game! Please note that the game isn't indicative of what it should be yet! All the bugs will be ironed out, and there is much tuning to be done. For those of you that have the game now, any feedback regarding the game is welcome and appreciated!"
Chi said the mistake has lead to a sort of early beta test ahead of the games official release in a few weeks. "I mean, if people find bugs that we haven't found internally, I'd love to know about them so I can fix them," he added.
"If anything, I welcome these suggestions from people, because we're still learning and we plan to work on this well after it goes live to make the game deeper, and luckily this means we'll get an early start on that process."