Dontnod's Tell Me Why aims for a transgender story not "rooted in pain or trauma"
"The idea that being transgender is caused by trauma is a stereotype that has no basis in fact, and it plays no role in Tyler's story"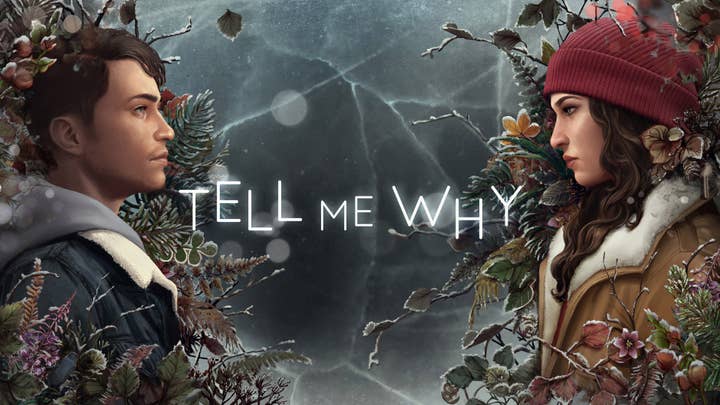 Life Is Strange developer Dontnod Entertainment has said it will avoid telling a transgender story "rooted in pain and trauma" in the upcoming Tell Me Why in order to avoid further propagating the stereotype.
The studio added an FAQ to the game's website following a new trailer and release date during yesterday's Xbox Games Showcase.
Warning that the answers contained spoilers, the team revealed that each of Tell Me Why's multiple endings will have an optimistic future for Tyler, the transgender character who serves as one of the game's two protagonists. The character was assigned female at birth but identifies as male.
"Because so many mainstream narratives about trans people are rooted in pain or trauma, it was important to our team to tell a different, more multi-dimensional story with Tyler," the studio wrote.
The team also emphasised that Tyler's transition was not the result of childhood trauma, with promises of scenes that depict him expressing himself as a boy prior to his mother's death.
"The idea that being transgender is cause by trauma is a stereotype that has no basis in fact, and it plays no role in Tyler's story," the team wrote.
By extension, the game will not depict any transphobia against Tyler beyond some ignorant comments and microaggressions from characters in the opening chapter who haven't seen him since his transition.
From the second chapter onwards, all interactions are respectful. Tyler is also never referred to by his birth name or deadname.
Tell Me Why is an episodic adventure series much in the same vein as Dontnod's flagship franchise Life Is Strange. It will be exclusive to Xbox One and PC, and the first episode will be released on August 27, 2020.
We spoke to game director Florent Guillaume last year, who told us the studio "didn't want to shy away" from the difficulty of creating a transgender hero. But the studio is also keen to define Tyler by more than just his gender identity.
The latest trailer for Tell Me Why arrived just days after Deadly Premonition 2 director Hidetaka "Swery" Suehiro reported an issue in his own game where a transgender character was misgendered and deadnamed had been fixed.
Suehiro apologised for the issue after complaints first emerged, although journalist and author Laura Kate Dale reports there are still instances of incorrect pronouns.