Deadly Premonition 2 dev claims transgender content "fixed"
A patch has altered a sequence criticised for treatment of a transgender character, but issues remain elsewhere in the game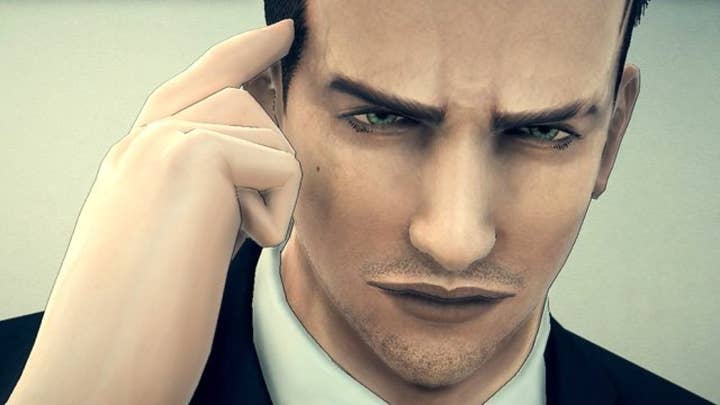 Deadly Premonition 2 has been patched to address its widely criticsed treatment of a transgender character.
Speaking on Twitter, game director Hidetaka "Swery" Suehiro said that "the scenario where the problem occurred has been fixed."
"I didn't change the important point of the story of this work, and I was able to make changes only where I wanted to make corrections," he added.
"Therefore, I am confident that fans who were worried that 'this fix may change the essence of the game' will be reassured."
Deadly Premonition 2: A Blessing in Disguise launched on July 10, and was greeted with lukewarm reviews due to a host of issues. Most of them were technical, but the long-awaited sequel was also criticised for its treatment of a transgender character.
In one sequence in the game, the character in question, Lena Dauman, is both misgendered and deadnamed by the protagonist, FBI agent Francis York Morgan.
However, while Hidetaka claimed that the issue was fixed, journalist and author Laura Kate Dale noted on Twitter that Deadly Premonition 2 still features instances of incorrect pronouns outside of that sequence.
As reported by Polygon, Dale posted a series of tweets critiquing the changes made in the patch itself, and suggested the differences were small and clumsily handled.
"They've very awkwardly cut out the sentence where York deadnames Lena as a Gotcha. Big pause, an awkward cut," Dale said.
"But, Lena outs her own deadname a few seconds later, now totally unprompted, where before it was in response to York using it in the previous sentence."
Dale also offered an example of a different scene in which incorrect pronouns were still applied to the Lena Dauman character.
In addition to changing Deadly Premonition's narrative content, Suehiro said the patch also addresses the game's technical issues, specifically improving its framerate. However, he mentioned that further changes will be made in a second patch that is already being worked on.