Disney praises "good relationship" with EA and Star Wars games
Entertainment giant is "probably going to continue" licensing out its IP as "we haven't been particularly good at the self-publishing side"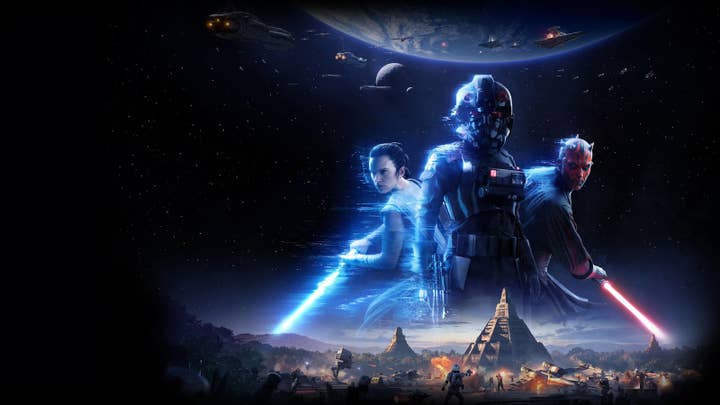 Disney is unlikely to return to publishing its own games, praising the companies that it currently licences its franchises too. Yes, even Electronic Arts.
Or rather "notably EA and the relationship on the Star Wars properties", as CEO Robert Iger phrased it in an earnings call following its most recent financial results (transcribed by Seeking Alpha).
Iger was asked by an investor for an update on how Disney plans to participate in the video games space, and the CEO said that "we're obviously mindful of the size of that business."
He continued: "But over the years, as you know, we've tried our hand in self-publishing. We've bought companies. We've sold companies. We've bought developers. We've closed developers.
"And we found over the years that we haven't been particularly good at the self-publishing side, but we've been great at the licensing side."
Iger said the firm has enjoyed "good relationships with some of those we're licensing to", highlighting Electronic Arts as a particularly successful partnership and saying Disney is "probably going to continue" these sort of deals.
It's a statement that may raise a few eyebrows across the industry, particularly among consumers, given the controversy surrounding EA's use of the Star Wars IP. Most notably, the publisher caused controversy last year with its loot box monetisation mechanic in 2017's Star Wars Battlefront II -- and Disney reportedly pressured EA to remove it at the last minute.
In 2013 Electronic Arts signed a multi-year deal -- later revealed to run for a decade -- to publish Star Wars video games. So far, it has only released three: two Battlefront titles, and free-to-play mobile RPG Galaxy of Heroes (plus various expansions for MMO The Old Republic, which launched before the deal was signed).
A fourth is due this year in the form of Respawn's Jedi: Fallen Order. Another linear adventure was in production at Visceral Games under the helm of Uncharted director Amy Hennig, but this moved to EA Vancouver when that studio was closed in 2017 and rebooted as an open-world game. This has since been cancelled in favour of a smaller-scale project that can be released sooner to help make the most of this ten-year deal.
Disney famously pulled out of the video games space back in 2016, scrapping its Disney Infinity series and closing developer Avalanche Software. This change in strategy also devastated smaller partners it was working with, such as UK indie Dlala Studios.