Retail game sales up 21% in August - NPD
Madden, Saints Row IV, Disney Infinity push year-over-year sales up for the first time since November of 2011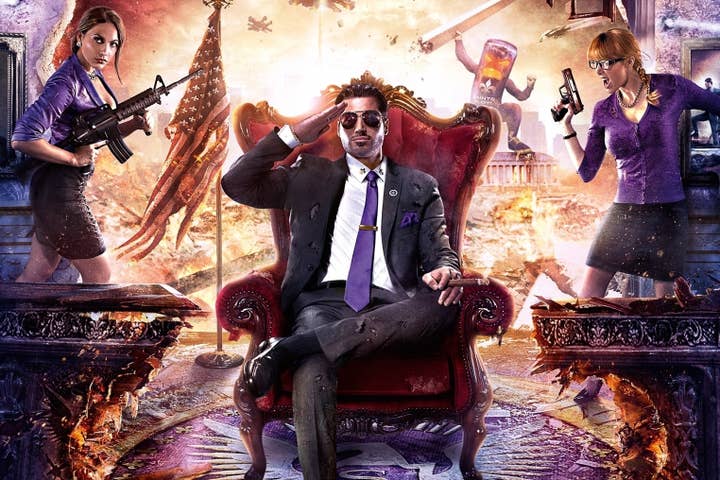 It's been a difficult year for US retail game sales, but the industry-tracking NPD Group's August sales figures offer room for a bit of optimism heading into the key holiday sales season. Even with hardware sales stagnating due to upcoming next-generation consoles from Microsoft and Sony, gains in new software and accessory sales were enough to push the industry's total haul for the month up 1 percent to $521 million.
Even though the month's best seller, EA's Madden NFL 25, was actually down in sales year-over-year, a strong lineup of blockbusters without analogous releases in August 2012 helped drive software sales up 21 percent to $305 million. It was also the first month since November 2011 to see a year-over-year increase in retail game software sales.
Beyond Madden, the only game on the top 10 best-selling chart to have a 2012 counterpart was another annualized EA Sports offering, NCAA Football 14. Deep Silver's first entry in the Saints Row franchise came in second, while Disney Infinity, the multimedia giant's entry into the Skylanders-inspired toys-to-life market finished third on the charts. Accessory sales, which would include sales of Disney Infinity action figures and playsets, were up 7 percent to $136.7 million. August also marked the first time an exclusive Wii U game cracked the NPD's monthly top 10 as Pikmin 3 slid into the 10th spot.
Unfortunately, drastically dropping hardware sales offset almost all of the gains on the software and accessory side. Sales of new gaming hardware were down 40 percent year-over-year to just $90.8 million, despite Sony rolling out a new 12GB PlayStation 3 model for $199 and dropping the price of the PS Vita to $199 midway through the month. Nintendo also announced a Wii U price cut and the cost-conscious 2DS at the very end of the month, but the cut doesn't take effect until next week and the new handheld won't appear until next month.
The 3DS was the best-selling piece of hardware for the fourth straight month, while the Xbox 360 pushed its streak as the best-selling console to 32 straight months.
NPD analyst Liam Callahan estimated that the retail spend was about half the overall gaming spend for the month (including digital revenues and used game sales), and suggested the actual amount spent on games in the US for August was a little over $1.2 billion.