Disney spent over $100m on Infinity development - report
Failure of new IP could be disastrous for Disney Interactive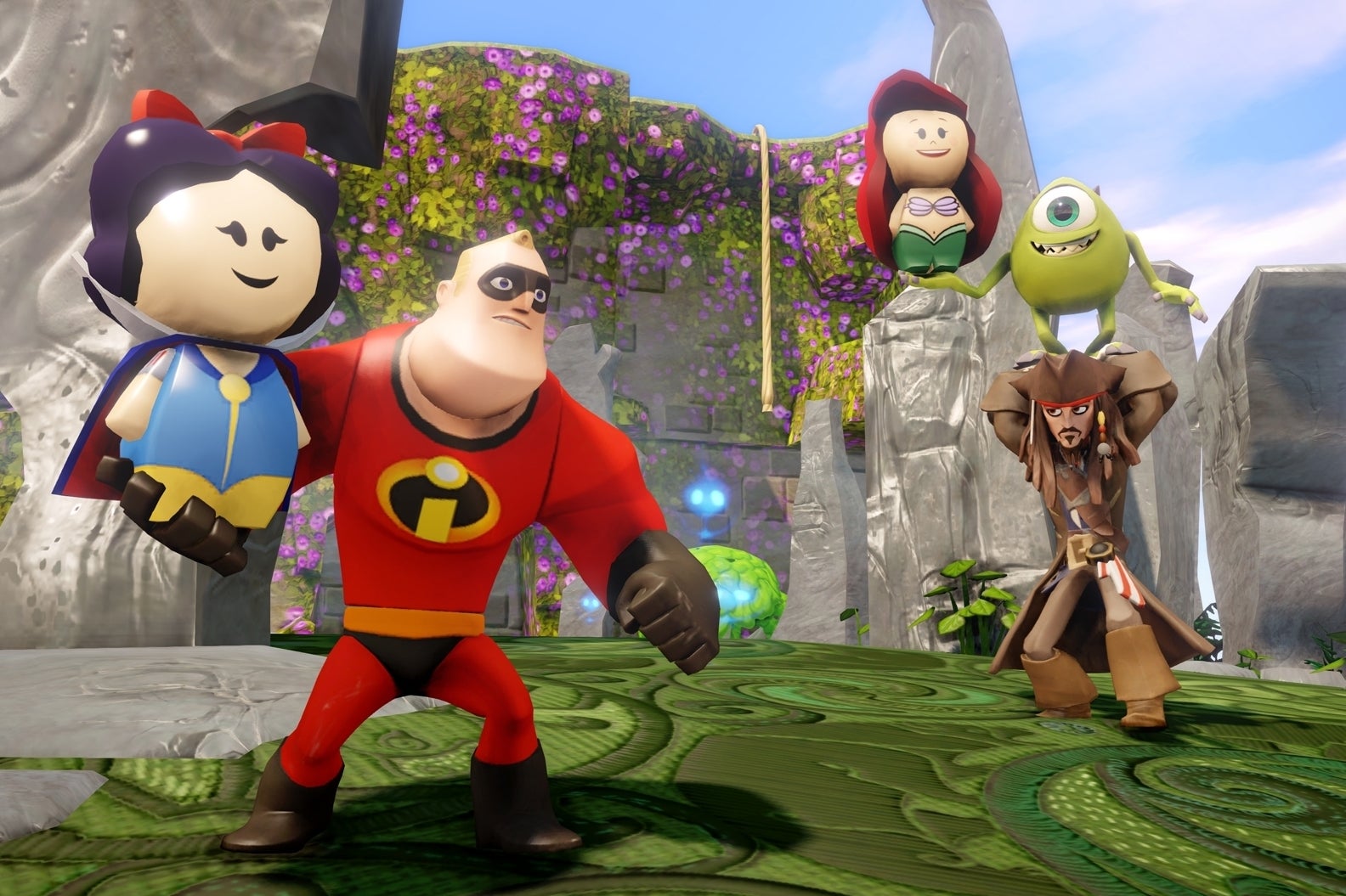 Disney Infinity cost in excess of $100 million to make, and could represent the last chance for the company's struggling interactive division.
According to a report in The Wall Street Journal, the cost of developing the game and producing the toys was well above $100 million - that excludes marketing costs, which are likely to be high. According to a source who recently left Disney's interactive unit, Infinity is a "Hail Mary [play] with a tremendous amount of pressure to be a hit."
It has also become the prime focus of Disney Interactive, which froze development on an Iron Man game and passed up the chance to work on Star Wars titles following the acquisition of LucasArts.
Infinity, which is similar to Activision's Skylanders, goes on sale in the U.S. this weekend, and will hit Europe on Tuesday next week. If it doesn't achieve a certain level of success, Disney would allegedly consider moving to a licensing model for future game development, with only online and mobile content produced in-house.
In a meeting with analysts in February, Disney CEO Robert Iger said, "If 'Infinity' does well, it bodes very well for the bottom line of this unit... If it doesn't do well, the opposite will be the case."
Despite its success in film, television, theme parks and various other areas, The Walt Disney Company has struggled to make an impact with video games. High-profile games like Epic Mickey failed to justify their production costs, while the expensive acquisitions of Club Penguin and Playdom - a combined outlay of more than $900m - have yielded disappointing returns.
In the last quarter, Disney Interactive reported an operating loss of $58 million.