No E3 booths for Disney, Wargaming
Two more publishers decide to drop previous presence on convention's show floor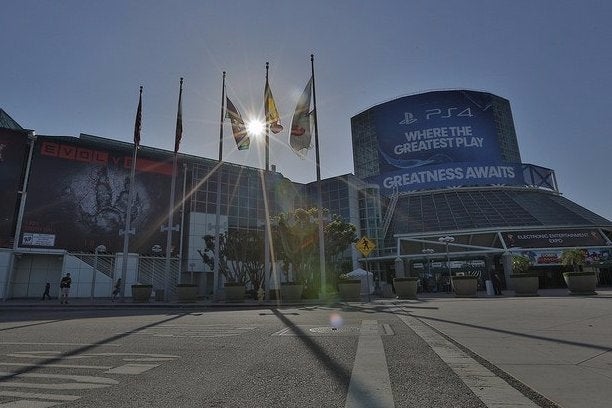 The Electronic Entertainment Expo is leaking publishers. VentureBeat today reported that two more major companies have decided against having booth space on this year's show floor.
A Wargaming representative explained its decision, saying, "From a company perspective, we're focusing a large majority of activities on events focused on our players and community. Whether it's a small group of players or hundreds at one of our player gatherings, they're our main priority. From a strictly business perspective, E3 just doesn't fit our current direction. It's a show that is very centralized on retail product, and as a free-to-play digital download gaming company, we've realized that while the show may be a good fit for lots of other publishers and developers, it's currently not a great fit for us."
While Disney has more of a retail emphasis thanks to its flagship toys-to-life series Disney Infinity, the lack of a new major release in that franchise this year might have played a part in its thinking, as well. A Disney representative told VentureBeat that it has chosen to focus on "additional direct-to-fan engagements through the summer this year."
In January, Electronic Arts announced that it would not have an E3 booth this year. Last week, Activision Blizzard did the same. ESA senior vice president of communications Rich Taylor downplayed the significance of losing these long-standing exhibitors from the show floor.
"Individual companies will make their own decisions in each iteration of E3," Taylor said. "Overall, E3 for the past several years [has] been among the best shows we have ever experienced. E3 remains a dynamic and valuable and preeminent show of its kind in the world for video games, entertainment, and innovation. It's still the place to be. We have a record number of press briefings this year in the ramp to opening the show. That's an indicator that folks recognize how valuable a launch pad it is. Being a part of E3 adds rocket fuel to the attention and eyeballs and interest and visibility of new titles and hardware and innovations that our industry produces each and every year. E3 is a strong, critical, and integral part of our video game ecosystem."