Digital Extremes sells 61 per cent of shares for $73 million
58 per cent of the Warframe dev is now owned by a chicken meat manufacturer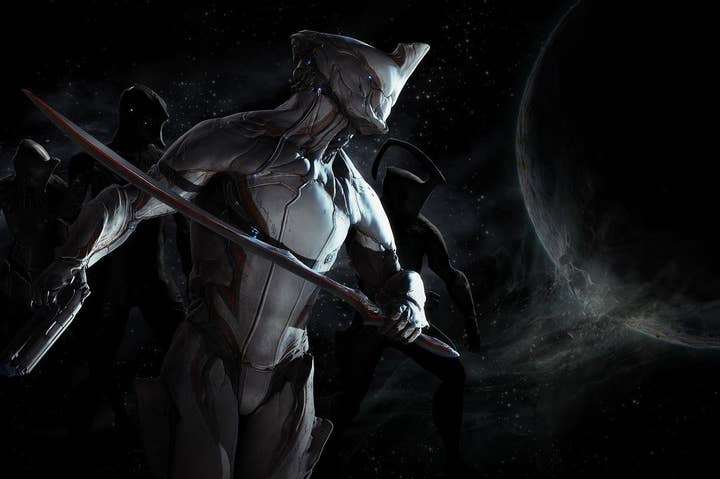 Digital Extremes has sold 61 per cent of its stock to two Chinese companies, with 58 per cent now owned by a subsidiary of the agricultural firm, Sumpo Food Holdings.
The other 3 per cent was acquired by Perfect Online, a subsidiary of Perfect World, meaning that the majority stake in the Ontario-based developer of Warframe and The Darkness 2 is now owned by a company with no prior history in the games business.
Overall, the issued shares were bought for $73.2 million. As part of the deal, Perfect World has exclusive publishing rights for Warframe on consoles in China.
"We are thrilled with the potential to work with partners who share our philosophy on the future of gaming and how we're approaching it," said James Schmalz, CEO of Digital Extremes, in a statement.
"This partnership will further empower us to continue making Warframe bigger and better with full control over its destiny."
In the six months leading up to April 30, 2014, Digital Extremes earned $27 million in revenue, or $8.7 million in pre-tax profit. In both cases, that's a notable improvement in financial performance over the year ended October 31, 2013, when the company earned $24.6 million in revenue and $5.5 million in pre-tax profit.
Whether Sumpo is the ideal majority owner of Digital Extremes is an open question. In the official document outlining the deal, Sumpo described its business as one, "principally engaged in the trading and manufacturing of chicken meat products, animal feeds and chicken breeds."
However, that business took a severe hit during an outbreak of the H7N9 strain of avian flu in China in the first half of 2013. Profit rapidly turned to loss, and the company began seeking out investment opportunities "unrelated to the Chicken Business" with potential for growth. It quickly identified gaming, and particularly free-to-play gaming, as one such opportunity.
"Digital Extremes launched Warframe in March 2013, which gained immediate recognition and success in the market and has become the key revenue driver for Digital Extremes from 2013 onwards," the document stated.
"Eyeing the potential of this widely popular title, and the expected launch of Digital Extremes next self-owned Free-to-Play game, the Directors are confident that the Acquisition will enhance the growth of the Group's future profitability and provide additional value to the Shareholders."