Crytek seeks to dismiss its own Star Citizen lawsuit until Squadron 42 launches
Creator of CryEngine believes Star Citizen's single-player game will be delayed past June, moves for October trial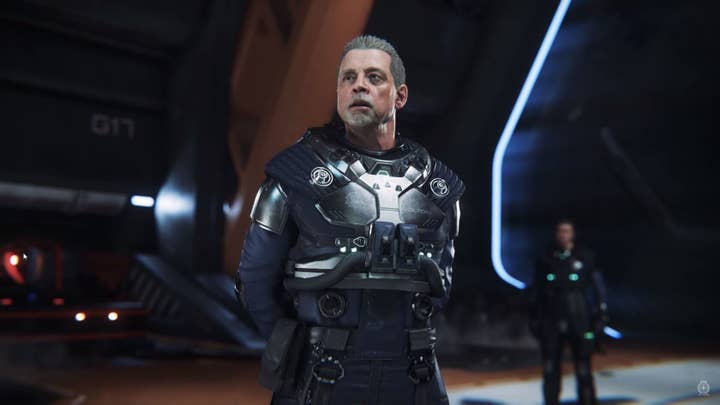 Crytek is trying to dismiss its own lawsuit against Cloud Imperium Games and Roberts Space Industries -- but only on a temporary basis.
The company is taking legal action against the developer of Star Citizen, claiming (among other things) the company breached contract and infringed on its copyright by continuing to develop the game in CryEngine 3 without a licence.
The trial was originally set to take place in March 2020, but both parties requested that this be pushed back to June 16. However, Crytek is now pushing for this to be delayed further, primarily until Squadron 42 is released.
The single-player title, which serves as the campaign for Star Citizen, is due for release in the first half of 2020. Crytek's court documents, shared by Reddit user RiSC1911, state that a meeting between the two parties in early December "revealed new information regarding the ripeness of one of Crytek's existing claims."
Since Squadron 42 is central to some of Crytek's claims, the company is trying to delay the trial further until the game has launched, suggesting the title will be delayed into the second half of the year.
Crytek originally wanted to voluntarily dismiss its lawsuit against Cloud Imperium with the intention of refiling the suit after launch. The two companies discussed the possibility of a stipulated dismissal, but could not reach an agreeement.
Undeterred, Crytek has filed a motion to dismiss its own lawsuit, and Cloud Imperium intends to oppose this. The latter will have until January 24 to do so, after which Crytek must reply by February 7.
Both parties appear to have agreed to request a delay for the trial, earmarking October 13 as a potential date.
The lawsuit against Cloud Imperium and Roberts Space Industries was originally filed in December 2017. A month later, Cloud Imperium disputed the claims against it, and reiterated that it had switched development from CryEngine 3 to Amazon's Lumberyard engine (which is itself an off-shoot of CryEngine following a licensing deal that saved Crytek from financial problems).
However, in Crytek's motion, it claims Cloud Imperium has since been "forced to confirm during this litigation that no such switch had taken place," something the company used as example of the "pattern of CIG saying one thing its is public statements and another in this litigation."