Colossal Order: Selling Cities: Skylines
CEO Mariina Hallikainen on building "overwhelming" success with limited resources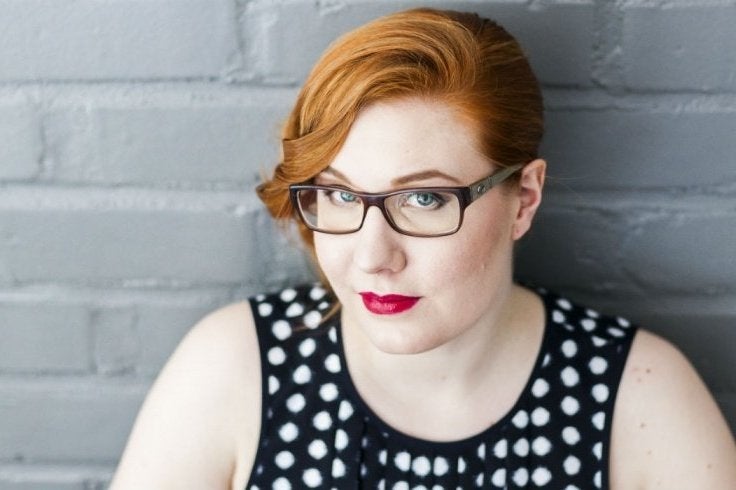 Cities: Skylines was never meant to be a roaring success. Colossal Order was a small company of 13 people, its reputation built on the mass-transit simulation series, Cities in Motion. The Finnish studio had identified and served a niche market, racking up relatively strong sales and and decent review scores in the process. Neither of those games was a million-seller, but then games about improving efficiency in traffic flow around European cities aren't expected to be. Given the size of its team and the extremely specialist nature of the products, a few hundred thousand sales per game was about right.
Mariina Hallikainen knew that Cities: Skylines was different. In fact, Colossal Order's CEO recalls the exact moment she realised that the studio's most ambitious game yet held an appeal that she hadn't foreseen. Officially announced in the cavernous halls of Gamescom in August 2014, Colossal Order and Paradox Interactive, the game's publisher, had both agreed on a "slow start," ensuring that the Cities in Motion faithful were on-board before turning their attention to the uninitiated. At a showcase of Paradox's games that Christmas, attended by YouTubers, streamers and assorted journalists, Cities: Skylines was comfortably the biggest draw.
"I was thinking 300,000 copies by the end of the summer would be fantastic. We sold that much in the first 24 hours"
"People came back to play the game after the demo," Hallikainen says, just a couple of hours after her keynote address at the Unite Europe conference. "Every lunch break, every coffee break, our room was always full of people playing the game. Only at that point did I realise that we might have something really good on our hands."
Whatever expectations formed in Hallikainen's mind at that time, she was still unprepared for what was to come. The game's launch in March 2015 was greeted by the best review scores in the company's history - by more than 15 per cent, according to Metacritic averages - and the kind of sales that nobody at Colossal Order thought possible. Within two days, Paradox confirmed that CIties: Skylines had broken its 24-hour sales records. After a month, it had sold more than 1 million copies, and without the steep discounting so prevalent on PC platforms like Steam.
"We were completely overwhelmed," Hallikainen says. "We had made two mass transit simulators before, and those were very, very niche. I knew Cities: Skylines would sell more, but I was thinking probably 300,000 copies by the end of the summer would be fantastic. But we sold that much in the first 24 hours. I really had to adjust my expectations. It was crazy."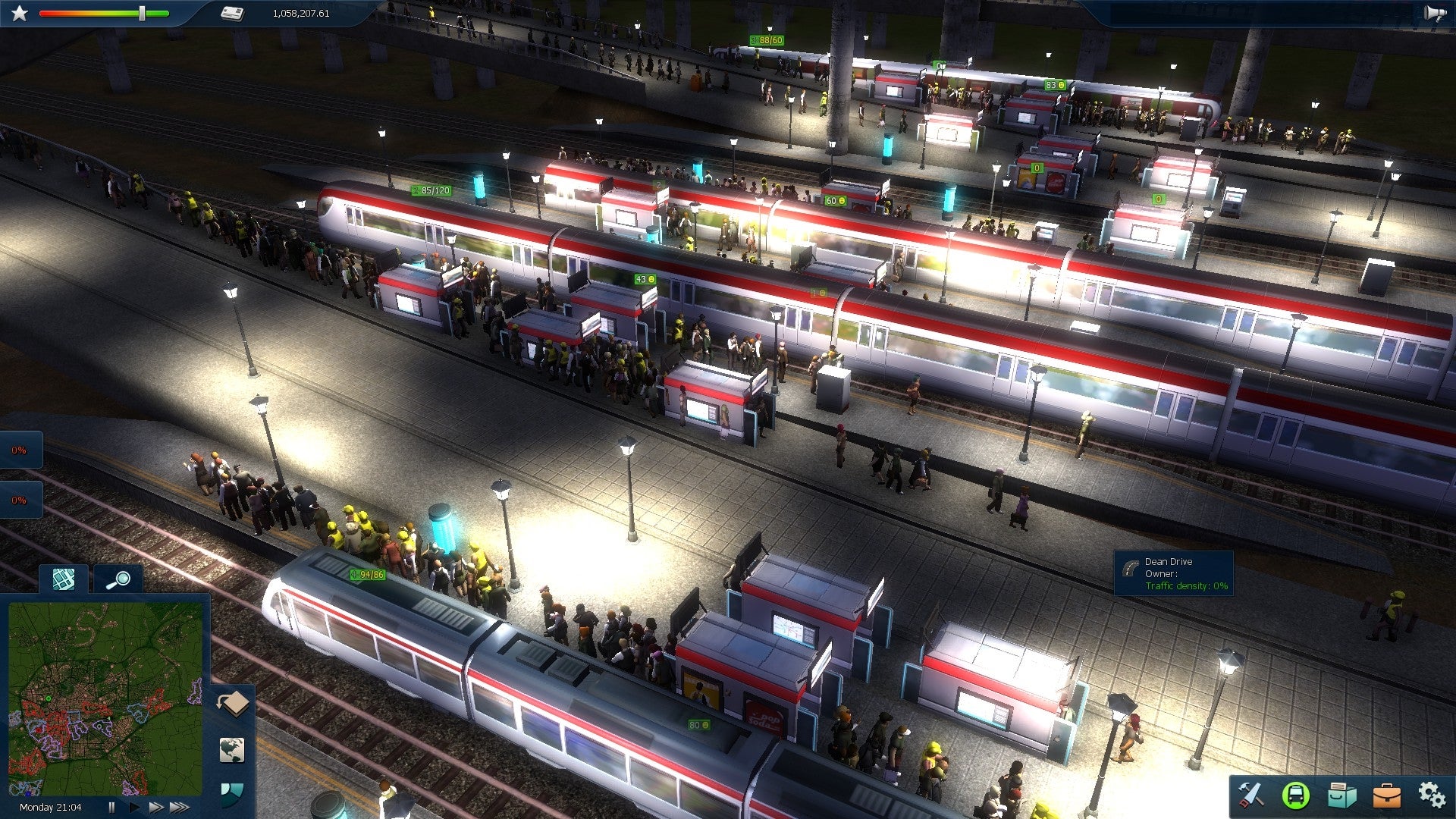 However, while 1 million sales in a single month was never part of the plan, making a city-builder had been a fundamental goal at Colossal Order since its foundation in 2009. Hallikainen believes the game has been incorrectly categorised as a response to EA's SimCity, a high-profile launch crippled by server issues that culminated in an embarrassing retreat from what was sold as one of the game's key features. For a time, SimCity was the poster child for what many believed to be the industry's headlong rush into an online world for which it was not yet prepared. In that sense, SimCity has played a curiously ambiguous role in Colossal Order's history, crushing any possibility of its dream project at the point of its announcement, then confirming that a large and deeply unsatisfied market still existed for an "old-school city builder" just a few months after its launch. If you listen carefully, you can still hear the high-fives echoing from the moment that tales of EA's woe started rolling in.
"Had SimCity been really stable and successful we wouldn't have made Cities: Skylines. It wouldn't have been possible," she says. "I've been pitching a city builder to Paradox for a long time... I was like, 'Come on Fred [Wester, CEO], let's make a city builder! Just give us the money!' He always said we should pace ourselves, and it was good that we waited because we were a better company, skill-wise and in our experience."
"Cities: Skylines is not a reaction to SimCity. It is something that we've always wanted to make"
"People ask a lot about how we looked at SimCIty to find out how to do it right. We had a vision for what we wanted to do way before we got our hands on EA's game. Cities: Skylines is not a reaction game to SimCity. It is something that we've always wanted to make."
Whether the game's content was guided by SimCity or not, it's difficult to separate the months of woe that followed its launch from the unexpected commercial performance of Cities: Skylines. One could interpret that as good fortune, but when it comes to the business of making games I'm more inclined to believe that you make your own luck. SimCity is a perfect example of a huge company failing to understand its audience, scuppered by its own vaulting ambition. Cities: Skylines, which was built in Unity, released by a boutique publisher and sold principally through Steam, is a perfect example of what the right people can accomplish with the tools available in 2015. Colossal Order and Paradox identified an opportunity and they seized it. Good fortune can only get you so far.
Nevertheless, Hallikainen understood that the marketing budget available to a game with Cities: Skylines' commercial potential was never going to be sufficient to buy a path to the top of the charts. Colossal Order decided early in the development process to commit to serving the modding community as well as possible. Indeed, Hallikainen assigned one engineer to the project for an entire year in order to execute to the right standard - no small matter for a studio with little more than a dozen employees. Colossal Order realised that an active modding community could be the difference between Cities: Skylines fading into obscurity after a couple of weeks, and tapping into the long-tail of sales that a digital distribution platform like Steam can offer. Level editors and modding tools can seem like an unnecessary expense on a tight enough budget. Hallikainen was canny enough to realise that they could also be a form of viral marketing.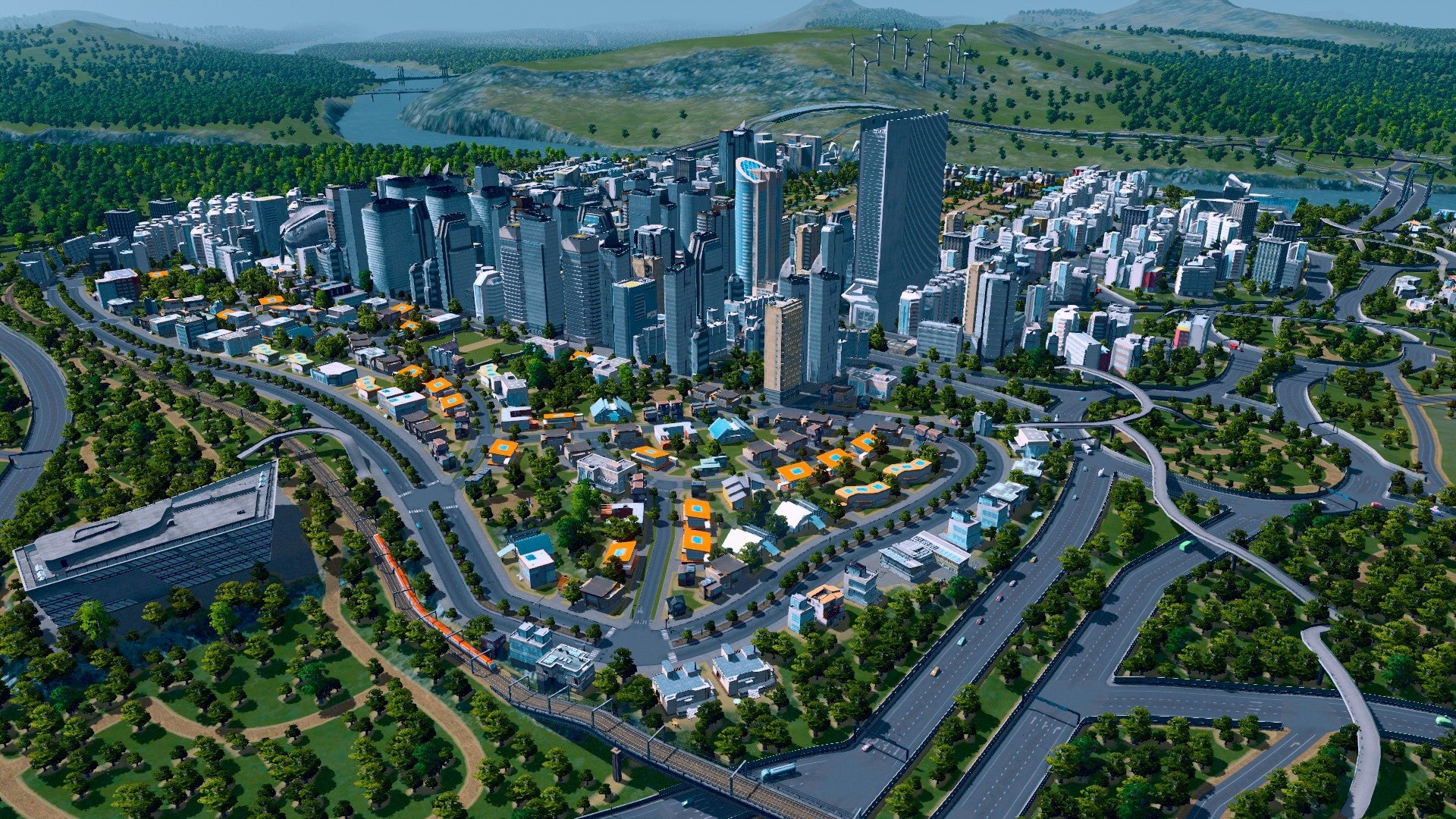 Paradox saw the same potential, building its marketing strategy around getting a polished, stable game into the hands of streamers and YouTubers as far ahead of launch as possible. "One week to get to know the game, and one week to release Let's Play videos and run live-streams," Hallikainen says. "In that week, I think we peaked at 60,000 concurrent viewers on Twitch, which was second-place in terms of most-viewed. Yogscast did a series on it. Nerd Cubed made a series."
Paradox took a chance that the depth of the simulation wouldn't deter people whose video content was aimed at the shrinking attention spans of the internet audience. Ultimately, Cities: Skylines' complexity actually had the opposite effect, providing a great toolset for making entertaining videos regardless of skill. Some of the most popular videos, Hallikainen says, were from YouTubers revelling in their own inability to grasp its intricate systems.
"Paradox let us do what we do. Trust your developer, and that goes both ways"
On that front, Colossal Order can be rightly proud of the game it created, but Hallikainen is quick to share the credit for its success with Paradox. As digital marketplaces become more and more crowded publishers will take on new relevance to developers who may have believed they were no longer necessary only a few years ago. Now, though, those publishers will have to be smaller, nimbler and more focused to adequately serve the market. According to Hallikainen, Cities: Skylines needed the specialist smarts of a company like Paradox to build this kind of success.
And, more importantly, Paradox understands the most vital aspect of a good publisher-developer relationship, one often overlooked in the heyday of the monolithic console publishers.
"They let us do what we do," Hallikainen says. "Trust your developer, and that goes both ways. We have to trust that they know how to sell the game, that they can do their job. But in return they need to let us do our job. We are the developer. We know what we're doing.
"Without that mutual trust, I don't think you should work with a publisher. It's a collaboration."
Disclosure: This interview was conducted at Unite Europe. The organiser of the conference paid for both our travel and accommodation at the event.