Cliff Bleszinski may return to games development "slowly and cautiously"
Fall Guys and Among Us has given Gears of War designer hope as he reflects on the mistakes of Boss Key Productions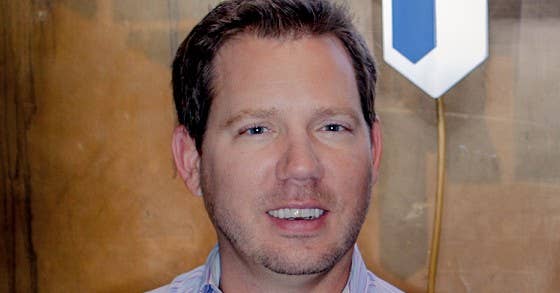 Cliff Bleszinski has shared more detail on the collapse of his studio, Boss Key Productions -- and hinted that he may still dip his toe into games development.
Boss Key shut down in 2018 after the failure of both its debut multiplayer shooter LawBreakers and rapidly released battle royale Radical Heights.
Bleszinski later said he will tell the full story in his upcoming autobiography, and his recent Facebook post offers some insight into that section of the book.
He writes that coming to the Boss Key part of his memoir has been "pretty rough, facing all of the mistakes I made over the three-plus years" but still a "therapeutic" process.
And despite previously claiming he would "NEVER [make] another game" after outrage from Lawbreakers players -- even confirming to GamesIndustry.biz that "I'm done" -- the Gears of War designer admits he is tempted to try making a smaller game now.
"I have some ideas kicking around, so we'll see," he wrote. "I've found myself madly in love with smaller games these days, and the success of Fall Guys and Among Us give me hope that not everything needs to be insane AAA that requires crazy crunch that ruins families and mental health on a [$]100m budget."
He also mentioned The Touryst and reflected on the original success of Minecraft, adding: "Games like these give me hope that I may one day dip my toe back into the biz, ever so slowly and cautiously."
Bleszinski attributes his studio's failure to multiple issues "kind of like when a plane goes down, there are often cascading issues that contribute to the crash."
Chief among them was the scope of LawBreakers, a hero-based shooter with adjusted gravity that affected character movement.
Bleszinski admits the studio should have started with a small indie game before moving on to such a project. He writes that he originally pushed for a simple arena-based shooter like Unreal Tournament or Quake 3 but allowed the team to push for something bigger since "everyone in the studio was so obsessed with MOBAs at the time."
Comparisons with Overwatch were something Bleszinski tried to avoid by making the characters, art style and abilities unique, but adds "it was clearly not enough."
He also recognises that putting Lawbreakers on PS4 rather than Xbox One, where he had an established fanbase, was also a mistake, as was the indecision about whether to make the game $29.99 or free-to-play.
Bleszinski admits that the game "'came up for air' too much" without much new content to show people, but then when it came to launch the marketing from publisher Nexon was "lacklustre, and that's putting it lightly."
Both Bleszinski and his partner at the time Arjan Brussee delved deeper into the mistakes made with Lawbreakers when they spoke to GamesIndustry.biz shortly after its rocky launch.
He maintains that Radical Heights "had a ton of promise" but acknowledges that it didn't have enough unique selling points to stand out from other battle royales at the time.