Claptrap voice actor accuses Randy Pitchford of assault amid pay dispute
Update: Gearbox takes Eddings' allegations "very seriously" but declines to comment due to it being "a personal matter"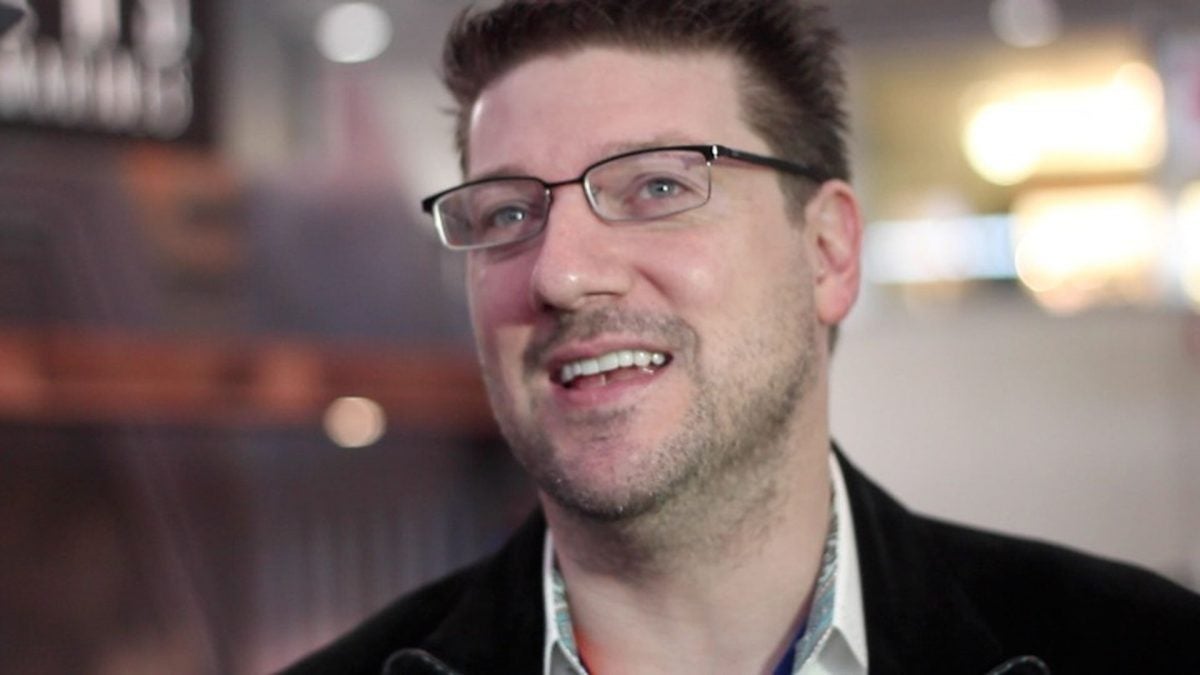 Original story, May 7, 2019: More controversy has arisen around Borderlands 3 after it's been revealed that one of the original voice actors is not only missing from the cast, but was allegedly assaulted by Gearbox CEO Randy Pitchford.
David Eddings, who played Claptrap in the original games, claimed Pitchford "physically assaulted me in the lobby of the Marriott Marquis at GDC 2017." The accusation emerged during a disagreement over pay over Twitter.
Last week, Eddings explained why he is not reprising his role for Borderlands 3, USGamer reports. Having previously performed for free in addition to his role leading business at Gearbox, he said: "For the first time, I insisted on getting paid for my performance and all of a sudden they couldn't afford me."
Pitchford, meanwhile, claims Eddings refused the job after being offered twice the going union rate for voice acting, an offer the CEO deemed "generous". He added that Eddings is "bitter and disgruntled" about his termination as an employee back in March 2017 -- the same month the Claptrap actor claims the assault took place.
In a later Twitter thread, Eddings said: "I was fine moving on after Gearbox. But when my former boss starts mouthing off about various aspects of my employment including 'how highly compensated' I was and how 'generous' he is, I feel obligated to correct the record."
Eddings said he was "willing to put differences aside and do something cool for Borderlands fans", ultimately offering to do Borderlands 3 for free if Gearbox paid him past royalties and Pitchford apologised for the assault. It appears Gearbox did not take him up on this offer.
Pitchford has become quite a controversial figure in recent months, with former Gearbox lawyer Wade Callender filing a lawsuit against him earlier this year. The suit accuses Pitchford of contract violations, breach of fiduciary duty and fraud, including giving himself a $12 million 'executive bonus' -- something Eddings made multiple references to in his tweets.
"2K says they won't give a statement regarding an ongoing lawsuit but if the allegation is false then it sure seems a lot easier to just deny it since that's the only reason they're mentioned," he wrote. "The whole thing stinks."
Pitchford also caused confusion around the recent Borderlands 3 gameplay reveal as to whether there were microtransactions in the game, and begin attacking the press on Twitter for contradicting his comments (despite said press quoting other Gearbox staff). We discussed this confusion on the latest GamesIndustry.biz podcast.
Eddings tweeted: "Personally, I think Randy's been on tilt the last few years. He's not the victim he portrays himself to be. I even blocked him a couple years ago for stalking me on social media. Enough is enough.
"It's nice not feeling the need to spot any sleight of hand these days or wonder if the card was chosen or forced. I'm happy to be free from the half-truths and full-on deceptions. And thankful to no longer hear people referred to as 'muggles' like a con-man refers to a 'mark'."
Eddings was quick to defend the rest of Gearbox when a Twitter user responded to his thread, calling the studio a "shitty developer with shitty business practices."
"Nah man," Eddings wrote. "Gearbox is full of amazingly talented game developers. It's not fair to blame the employees for the actions of one person.
"Be kind. They're the ones forced to cringe and bear it every time the boss shoots himself in the foot."
Update, May 8, 2019: Gearbox has responded to the allegation that Randy Pitchford assaulted Claptrap voice-actor David Eddings at GDC in 2017. The statement, which was obtained by Eurogamer, is below:
"Gearbox takes any and all claims of this nature very seriously and we will abstain from commenting on the allegations Dave is making because it is a personnel matter. We appreciate David's contributions to the Borderlands franchise and have continued to assert we would welcome him back into the mix as the voice of Claptrap and other future opportunities."
Additional reporting by Matthew Handrahan