Chris Charla: "We didn't want to rush the Cuphead devs"
ID@Xbox boss reflects on the long wait for hotly anticipated indie platformer
It's been three years since Xbox showed off Cuphead, and the platform holder says it has no regrets about how long the game has taken to finally get a release date.
The action platform game, inspired by 1930s cartoons, first debuted during Microsoft's E3 2014 press conference and has been a regular fixture in the years since - but it was only last night that a launch date was confirmed, with Cuphead due to arrive on September 29th.
The title's developers, Studio MDHR, were among the earliest to sign up for Microsoft's ID@Xbox program: an initiative that helps indie studios self-publish their games on Xbox One. But Cuphead has drawn criticism for frequently appearing in ID@Xbox showcase montages but never giving insight as to when the game might be released.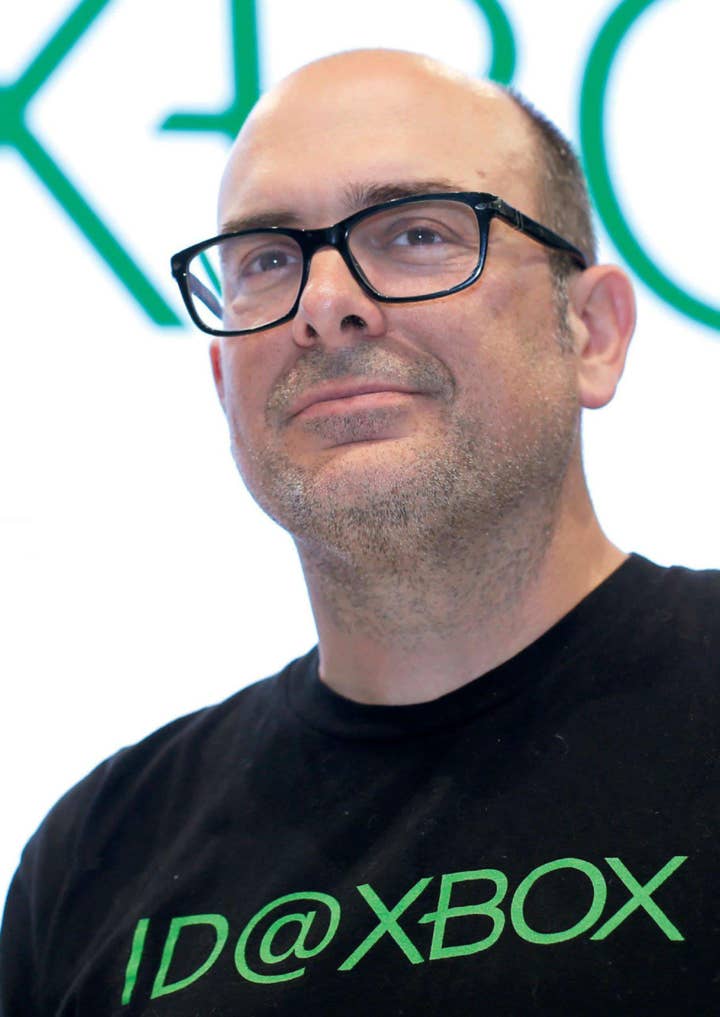 Speaking to GamesIndustry.biz earlier this year, ID@Xbox boss Chris Charla said he was keen not to rush Studio MDHR, allowing them to develop and plan for launch at their own pace. But has the delay of not only Cuphead but also other titles like Capybara Games' Below not impacted the reputation of ID@Xbox?
"I don't think so," he told us. "I think there's always a sense when a game is not coming out, people want to know where it is. I hesitate to wear a Cuphead shirt to a meeting with Phil [Spencer, head of Xbox] because he'll be like, 'Where is it?'
"But at the end of the day, we don't want to rush these guys. We want them to take all the time they want to make their game. Ultimately, they're the publisher, they're making the decisions about release dates. And I know it's frustrating for folks out there - and it's frustrating for me - but really we want it to done really well, as well as the developer wants it.
"When a game comes out and it's awesome, nobody cares how long it took"
"There's some thoughtful discussion you can have about when you should announce your game relative to when it's coming out. A little while ago, there was this notion in the indie community that you should announce the second you write a line of code and talk about it for years until you ship the game. Today, the best practise might have changed, but I think when a game comes out and it's awesome, nobody cares how long it took."
It's an encouraging attitude to see from Microsoft. While the platform holder appears to focus on the high-end blockbuster games, it has been ramping up its efforts with indie developers over the past few years - primarily through ID@Xbox.
A montage of even more ID@Xbox games was shown off during yesterday's press conference, with Phil Spencer reiterated that more than 500 games have been released through the program since it was first announced in 2013. Meanwhile, Charla confirmed to us that 2,200 studios around the world have been given Xbox One dev kits through ID@Xbox, and Microsoft has previously said there are more than 1,000 games in development for it.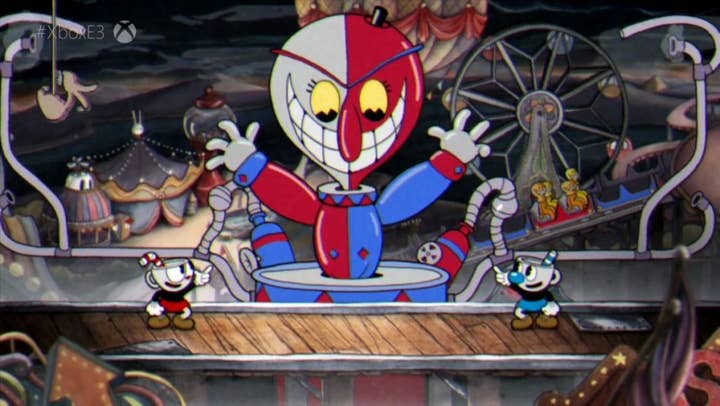 Xbox's principle rival Sony also has a healthy offering when it comes to independently developed titles, but there's a sense that its resources in this area have diminished somewhat over the past year or so - due in part to the departure of key personnel such as Adam Boyes and Shahid Ahmad. With Sony's E3 press conference due to take place tomorrow, it will be interesting to see how much of a presence indies have in PlayStation's upcoming line-up.
Yesterday, Microsoft's focus was on Xbox One X - previously known as Project Scorpio - and while most of the attention was given to AAA games from first and third-party studios, Charla believes indies and ID@Xbox will have a role to play in the new console's success.
"I fully anticipate there will be plenty of games from ID@Xbox developers that fully supports [Xbox One X]"
"For ID@Xbox, we have a lot of developers interested in [Xbox One X]," he said. "An ID@Xbox developer can do anything any other developer can do on Xbox One, so I fully anticipate there will be plenty of games from ID@Xbox developers that fully support [Xbox One X]."
Earlier this year, Microsoft announced a separate initiative - dubbed the Xbox Live Creators Program - that enables users of almost any experience to build games for the Universal Windows Platform which can then be deployed to any Microsoft device, including Xbox One. Charla said this and ID@Xbox represent the culmination of something he and his team have been working on since the Xbox One's inception.
"Back in the Xbox 360 era, because the back-end was really complicated, we could only open the platform up to first-party and third-party publishers, because it took a lot of work to ship an Xbox 360 game," he said. "When we got to Xbox One, we did a lot of work on the back-end so we could open things up to let independent developers self-publish their games.
He continued: "Now we've got the full gamut of developers covered. There's really no one out there who wants to make a game that can't do so for Xbox One using Xbox Live. That enables them to potentially reach an audience of 55m monthly active users of Xbox Live across a huge variety of devices."
The Creators Program is largely focused on UWP. Any developers using it that are specifically interested in making use of Xbox One X and its more powerful hardware would need to go through ID@Xbox to get a full dev kit.