China hits Qualcomm with record $975m antitrust fine
Chip-maker won't contest the fine, but admits "disappointment" at the result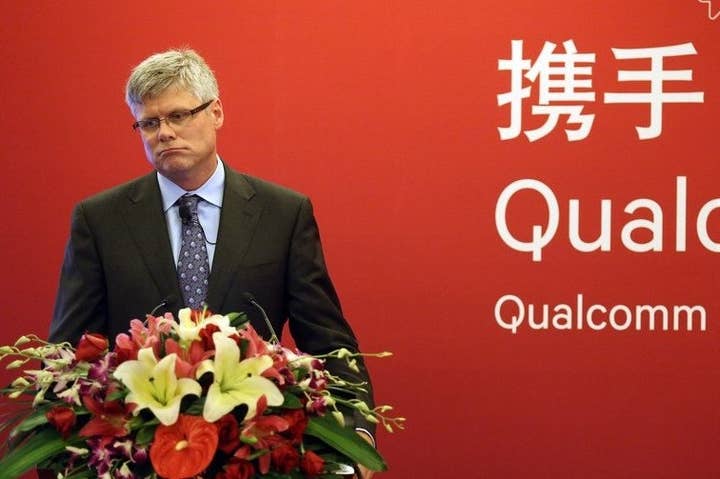 Qualcomm has been hit with an antitrust fine of around $975 million by China's National Development and Reform Commission - the largest such corporate fine in the country's history.
The CN¥6.088 billion fine is the result of a 14-month investigation into what the Chinese government suspected to be anti-competitive practices. That amount is below 10 per cent of Qualcomm's annual sales in China, in accordance with anti-monopoly law.
In a statement released yesterday, Qualcomm expressed "disappointment" at the NDRC's decision, but the extent of any sense of indignity was masked by rhetoric about progress and moving forwards.
"Qualcomm has played an important role in the success of the mobile and semiconductor industries in China for many years, and we look forward to building upon this foundation as we grow our investments, engagement and business in China," said CEO Steve Mollenkopf.
"We are pleased that the resolution has removed the uncertainty surrounding our business in China, and we will now focus our full attention and resources on supporting our customers and partners in China and pursuing the many opportunities ahead."
As such, Qualcomm will not contest the ruling, and it will implement changes to its business in order to comply with the NDRC's ruling. Those changes relate to the licenses for its essential 3G and 4G patents, which will now be offered to Chinese partners separately from Qualcomm's other patents, and under different terms.
Microsoft is also under investigation by the NDRC, with a similar fine a distinct possibility. In that case, the concern stems from the dominance of Microsoft's Windows operating system.