Microsoft facing antitrust probe in China - report
Microsoft offices in four cities visited by the state, sources claim concern over OS monopoly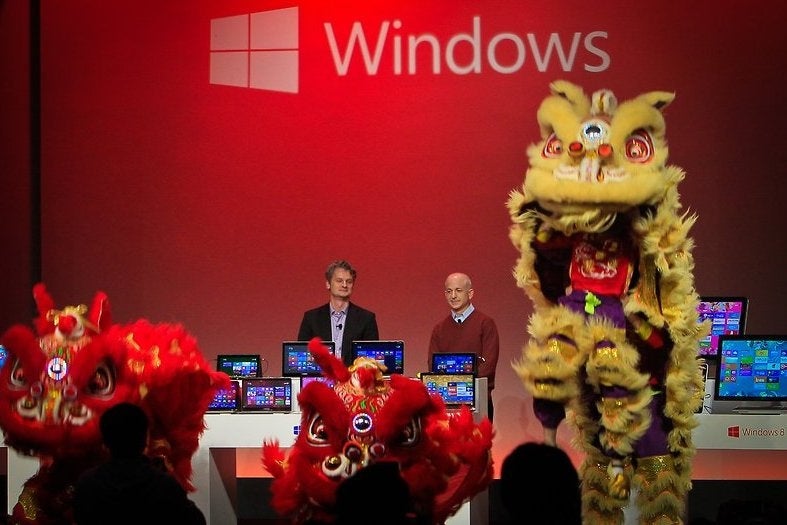 Four Microsoft offices in China were visited by state authorities yesterday in what seems to be the start of an antitrust investigation.
According to a report in the South China Morning Post, Microsoft has confirmed that its offices in Beijing, Shanghai, Guangzhou and Chengdu were visited by investigators from the State Administration for Industry and Commerce.
Microsoft said that it would "actively cooperate" with the investigation, though the precise nature of the matter was not disclosed. However, Reuters has received information from a source within Microsoft that it was the preliminary stage of an antitrust investigation.
If that is indeed the case, this will be just the latest example of China using antitrust laws to put pressure on foreign companies attempting to make progress in the market. Qualcomm, the leading mobile chip manufacturer, is in the late stages of an antitrust investigation, which could result in a fine of up to $1 billion.
With Microsoft, the ubiquity of the Windows operating system will likely be the focus of the state's concerns. The Chinese government has already banned the internal use of Windows 8, amidst concerns over security and data collection. The Guardian has cited the statistic that Windows has 95 per cent of the OS market in China.
These concerns are more relevant than ever to the games industry, with the Chinese market growing in influence and value every year. Indeed, Microsoft was the console manufacturer to make the first move when the China relaxed its decade-long ban last year.
The Xbox One is scheduled to launch in China in September, with China Telecom on board to push the console.