Chillingo: Ruthless mobile platform has "no room for anything except perfection"
COO Ed Rumley explains why independent developers need a mobile game publisher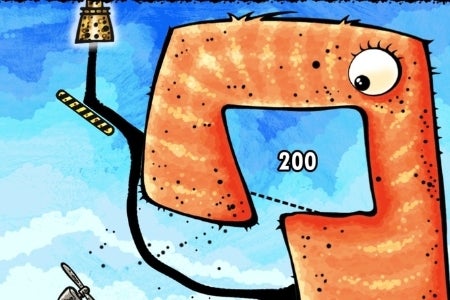 Chillingo bills itself as "The Premier Games Publisher" and not without reason; in its ten-year history the company has published such hit mobile titles as Angry Birds and Cut the Rope. Acquired by Electronic Arts in late 2010, Chillingo continues its mission of publishing the best mobile games from a wide variety of independent developers. GamesIndustry International had a chance to talk to Chillingo's COO Ed Rumley about the state of the mobile games market and how publishing mobile games is changing.
Rumley makes the case for developers to publish mobile games through Chillingo. "Lots of people talk about the role of a publisher because it's easy to put a game on an App Store nowadays," says Rumley. "We always remind people there is a huge difference between self-publishing a game and self-distribution. The role of a publisher like Chillingo is to do far more than just upload a game onto an App Store. Today's market is extremely competitive, there are dozens or hundreds of games launching every day whether it's on iOS or Android or Windows. Our role is to help navigate this minefield."
"The number of independent developers that are coming to Chillingo is up 15 to 20 percent over last year"

Ed Rumley
The increasing number of games on the market has definitely had an effect on Chillingo. "What we are seeing today is an increased amount of developers who are coming to us on a daily basis," Rumley says. "The number of independent developers that are coming to Chillingo is up 15 to 20 percent over last year. Which is either a testament to the great work we're doing, or it's the recognition of developers that they need help in the market."
Customer acquisition costs are increasing in the mobile marketplace, while the number of games continues to grow rapidly. Independent developers are finding it harder and harder to get a substantial audience for their games, and Chillingo is ready to help. "The barriers to entry are getting greater and greater," Rumley says. What does Chillingo do for the developer? "Half of our role is getting a game ready for market. By that I mean making sure the balance is there, making sure the game is fun, and making sure the monetization is correctly implemented. If you don't get that right, you're not going to have success acquiring consumers in the first place. The market is far more competitive today than it was even two or three years ago. If you look at the fragmentation in the markets, it's even greater. That's where I think Chillingo really comes out because we help navigate that for indie developers."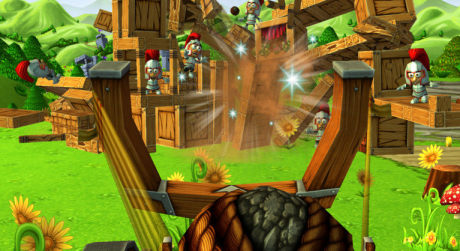 Fragmentation is a bigger issue in Rumley's view than just the variety of hardware and software amongst Android devices. "I think there are deeper levels of fragmentation than that," Rumley adds. "We always say, 'Fragmentation is our friend.' It's this complexity of markets which is why indie developers are increasingly using us. The fragmentation comes in not only business models - people talk about pay per download, paymium, and freemium games, and free-to-play games - all these different kinds of business models, but then there's the fragmentation of hardware. On top of that you've got fragmentation in distribution, which is where Chillingo works very closely with EA to make sure we have very full distribution. As an example, we can take an Android game and distribute it to well over 200 carrier channels around the world."
The global distribution picture for mobile software can be complicated, according to Rumley. "On Android, you may want one business model for Google Play and a different business model for the carrier market. That's all to do with the billing SDKs and the complexities that brings. That's why we're here, to talk to developers and say here's what we can do. We look at their games as brands, and how do we monetize this game over the next 24 or 36 months. As an example, Feed Me Oil, which we launched around two years ago, we've continued to work with the developer and that game now appears on Windows Phone 7 and Android, and it's broadly available."
These games are not just one-time events, and Chillingo's involvement continues as the game does. "You can have a strategy, but until a game is live you really don't know what you're going to have to do," Rumley offers. "You have to look at metrics, and the consumer is king in our eyes. Chillingo assigns a producer to every single developer that we partner with. That producer will stay with that partner for the life of the product."
"We're not seeing a reduction in the amount of developers, we're just seeing better and better quality content"

Ed Rumley
Publishing for tablets brings some differences that need to be addressed, Rumley acknowledges. "From a product perspective, we always want to work with the developer and make sure their product is appropriate for the platform. As an example, you want to utilize the largest screen size, and you want to make sure the buttons are reachable with your thumbs - that they haven't just been placed proportionately with the iPhone version or the S III version."
What are the biggest challenges for 2013? "People in the market talk about freemium, and where does pay-per-download stand, and it's all about freemium and monetization of apps. Monetization of apps will definitely be something we're keeping a close eye on," says Rumley. "What we want to do is publish games which consumers want without feeling they have to keep getting into their wallet. There's a fine line there. If you look at a game like Storm the Train, which launched a few days ago in the App Store, Storm the Train is currently in the Top Ten free charts around the world and has a perfect balance of monetization. I think that's the trend we're seeing; it's just very difficult to get the balance right. The market's changing. Independent developers certainly don't have enough experience. We're in a very fortunate position that we're part of EA, so we can talk regularly to our colleagues at EA Mobile and share best practices. I think the monetization of apps is a big challenge."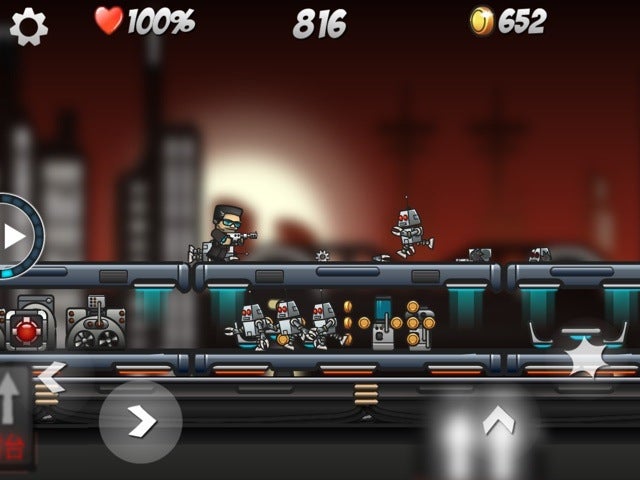 Developers looking for a magic formula to make sure a gem does well will be disappointed, Rumley believes. "I don't think there is a magic formula; just experience. The business development team is looking for content that has certain things in particular that we feel are appealing to the mass market. We're platform/genre agnostic; we're looking for that curb appeal in a game, quality and everything else we feel is going to drive that game to the top of the market. It isn't a simple equation of two plus two. Chillingo is ten years old as an organization and has always been involved in mobile content. There's not many companies with the amount of experience that we have. If you look at our producers, they've worked on incredible hits, ranging from Angry Birds and Catapult King and Feed Me Oil. We've got an incredible depth and range of experience, and it's that experience that makes the difference."
Rumley sees a steady improvement in the games Chillingo finds. "Hardware is clearly improving, and one of the trends we're seeing is the quality of work coming out of the indie market. You only need to look at an iPhone game today versus the quality of an iPhone game five years ago; you may blur them together in your mind, but they are significantly different. That's because the hardware that's in your pocket now is just staggeringly powerful. There will always be better and better games, but more and more developers are coming to Chillingo. We're not seeing a reduction in the amount of developers, we're just seeing better and better quality content."
"The California Gold Rush of app fever is gone, and developers need help now"

Ed Rumley
Despite the increasing number of developers Chillingo is seeing, the company won't be publishing more titles. "We're publishing fewer games, but we're publishing on more platforms," Rumley said. "The bottom line is the market is extremely, extremely competitive and there is no room for anything but brilliance." The days of throwing together an app and tossing it on the store in a few weeks are long past, Rumley adds. "The California Gold Rush of app fever is gone, and developers need help now."
There are many more companies approaching mobile game developers and offering more and more services under their umbrella, but Rumley doesn't see them as serious competition for a publisher like Chillingo. "It's certainly not a problem which we face today," Rumley says. "These tools have been around a while. I could write a book today, but it doesn't make me an author if I was to put it out as an ebook. I can hire an agency to go chuck a press release out there, but it still doesn't make me an author. There are people out there selling certain services, but you need a big collection of these services to make you potentially successful. If I look at the Chillingo organization, what we do is expand the indie developer's organization. If you look at a game like He-Man from a large organization like Mattel, what we're doing is assigning QA resource, creative art direction, a sales team, PR and and marketing, and producers. Their team has virtually grown very rapidly. Most companies we deal with just like making games, and they don't want to publish them."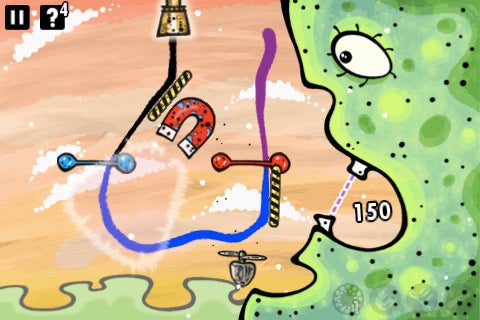 Chillingo is still seeing new developers entering the market, according to Rumley, though many of their games come from developers that are already partners. "We get a huge amount of the games that we work on are from existing partners or from developers we've never met before but are introduced by existing partners. Games like PuzzleCraft, that's a game that came to us and I'd never heard of the developer, and it's done exceptionally well. These companies just keep coming out of the woodwork, it never fails to amaze, the amount of developers out there."
For developers who are contemplating getting into mobile games, Rumley has some advice about polish. "I would say, when you think the game is finished, have another look at it and do another month's work on it. Then when you think it's finished, do it again. It's a ruthless platform and there's just no room for anything except perfection."