CD Projekt Red's stock fell 25% in two months amid Cyberpunk uncertainty
Negative stories about the production and release of Cyberpunk 2077 coincided with €2.5b decline in market cap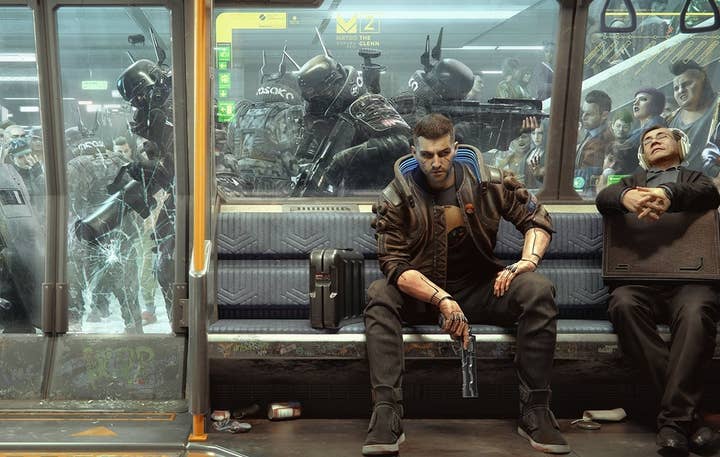 CD Projekt Red's share price has fallen by 25% since its peak at the end of August, shaving almost €2.5 billion from its market cap.
That peak coincided with the announcement of a new Witcher mobile title in the style of Niantic's Pokémon Go. On August 27, CD Projekt Red's market cap was PLN 42.4 billion -- around €9.6 billion -- based on a price of almost PLN 461 per share.
Yesterday, however, its share price had fallen to PLN 331, the lowest point since April 2020. At the time of writing, CD Projekt Red's shares were trading at a slightly improved PLN 346, which is still 25% down on that August peak.
The Polish firm's current market cap is PLN 33.4 billion, equivalent to €7.2 billion.
Just as the rise in its share value coincided with success -- both actual and potential -- in the form of The Witcher's cross-media popularity and first foray into mobile AR gaming, the decline has been hand-in-hand with more negative news.
The two-month period between the end of August and today has largely been defined by reports of crunch and further delays to the launch of Cyberpunk 2077.
CD Projekt Red called a meeting with investors this week to explain delaying Cyberpunk from November 19 to December 10. It was asked multiple questions on the likelihood of a fourth postponement and working practices at the studio.
In May, when CD Projekt Red's market cap exceeded that of Ubisoft for the first time, we published an analysis of the fortunes of the two companies.
The Polish firm's market performance, we concluded, was too reliant on the hype surrounding Cyberpunk 2077 to remain higher than Ubisoft when new entries in franchises like Assassin's Creed, Far Cry and Rainbow Six hit the market.
At the time of writing, Ubisoft's market cap was €10.2 billion, more than 40% higher than CD Projekt Red.