CD Projekt attributes new Cyberpunk delay to working with current-gen consoles
Update: Co-CEO Adam Kiciński apologizes to staff for "demeaning and harmful" comments about crunch during investor call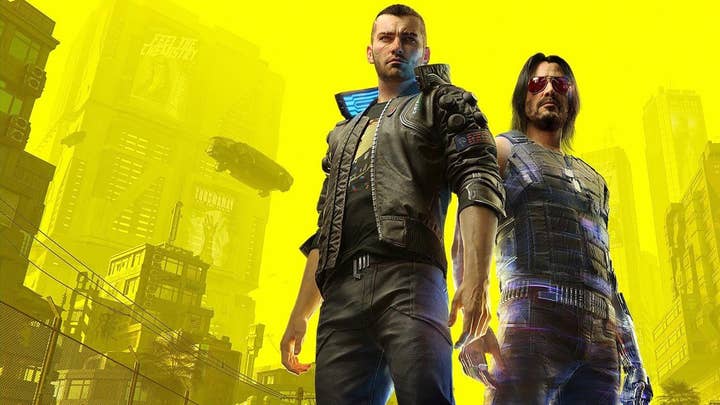 CD Projekt Red has attributed the most recent delay to the release of Cyberpunk 2077 to optimising the game for Xbox One and PlayStation 4.
Speaking to the company's investors, CD Projekt Red CEO Adam Kiciński said that Cyberpunk 2077 is "ready for the PC and runs great on the next-gen consoles."
He added that the eagerly anticipated game could have shipped on its previous November 19 date if it was only for those platforms.
"However, even though the game has been certified on the current gens by both Sony and Microsoft, some very final optimization processes for such a massive and complex game require a bit of additional time," Kiciński added.
Cyberpunk 2077 was delayed to December 10 this week, the third time its launch has been pushed back by CD Projekt Red. The Polish firm called a meeting with its shareholders specifically to take questions about the decision.
"We're preparing it for fairly old machines, which poses certain unique challenges that won't occur in future projects"
"Targeting future releases -- probably -- just for next-gen will help a lot," Kiciński added later in the call. "We are releasing a game which is, to be honest, a next-gen game, and we're preparing it for fairly old machines, which poses certain unique challenges that won't occur in future projects."
These comments prompted some confusion among CD Projekt's investors, due to the next-generation version of Cyberpunk 2077 not being due for release until 2021. Kiciński clarified that the current-gen version of of the game is in a shippable state when played on the more powerful PS5 and Xbox Series X/S hardware
"What we are releasing now is the current-gen version, which can be played on next-gen consoles thanks to backward compatibility, but without next-gen-specific features," Kiciński said.
"Being strong machines, next-gen consoles are comparable to very strong PCs -- they have more memory, much faster hard drive access... The console version played on next-gen looks great, instantly."
The new delay to Cyberpunk 2077 rekindled the discussion around CD Projekt Red's use of crunch working practices. Reports of mandatory crunch surfaced in January and September of this year -- both of which contradict a commitment the company made to its employees in May 2019.
When asked about the reports of crunch at the studio, Kiciński said that "it's not that bad -- and never was."
"Of course it's a story that has been picked up by the media, and some people have been crunching heavily, but a large part of the team is not crunching at all since they have finished their work.
"It's mostly about QA and engineers, programmers -- but it's not that heavy. Of course, it will be extended a bit, but we have feedback from the team; they're happy about the extra three weeks, so we don't see any threats regarding crunch."
Update: Kiciński has reportedly sent out an email to CD Projekt Red employees apologizing for his remarks about crunch on the Tuesday call.
In an email obtained by Bloomberg News and shared by reporter Jason Schreier, Kiciński wrote the following:
"I had not wanted to comment on crunch, yet I still did, and I did it in a demeaning and harmful way. Truth be told, it's only now, when the stress connected with the delay decision and the call itself is lifting, that I'm fully realising the true extent of my words.
"I have nothing to say in my defense. What I said was not even unfortunate, it was utterly bad. For that, please accept my most sincere and honest apologies."
Additional reporting by Rebekah Valentine