Capcom investing $80m in new facilities
Two R&D buildings will help push headcount to 2,500 internal devs by March 2022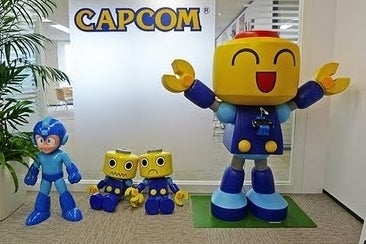 Capcom has started the construction of two new research and development buildings at a combined cost of ¥8 billion ($80m).
The new R&D centres are both located in Osaka, Japan, near the company's head office. The first building, which has just over 2,000 square metres of floor-space, will cost ¥2.5 billion ($25 million); the second, which has almost 11,000 square metres of floor-space, will cost ¥5.5 billion ($55 million). They will boast state-of-the-art development facilities, like motion-capture and sound studios.
"Capcom has been focusing resources on strategic and growing areas under a policy of selection and concentration in order to operate with speed and flexibility," the company stated in a note to investors, citing its now familiar concerns over the transition to mobile, digital distribution and the new console generation.
"Constructing these new R&D buildings will make game development operations more efficient by centralising these operations and upgrading speed and control."
Another incentive is the acquisition of new "development technologies," which will require more human resources. As such, Capcom aims to recruit around 100 developers every year - a promise the company first made in January - with a goal of reaching 2,500 internal developers by March 2022.