Can LEGO shake off its Minecraft regret? | Opinion
The toy giant stages a comeback with new Star Wars game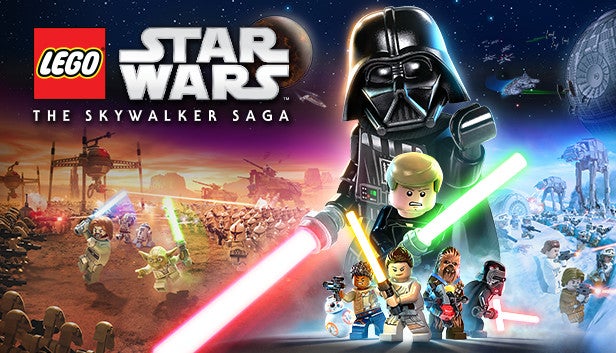 This article was originally published as part of the GI Market Report newsletter. To sign-up for free, click here and select 'Retail and Publishing newsletter' to receive it.
Speak to folks inside LEGO and there's a palpable sense that they've missed an opportunity in video games.
You can see why, what with the likes of Minecraft and Roblox doing a multi-billion dollar job of highlighting just how successful digital LEGO could be.
It was this missed opportunity that has convinced the Danish company to start investing more heavily in video games. Last week it announced a huge partnership with Epic Games to create a LEGO metaverse, and it's even been building and incubating entire studios (albeit not all of them building LEGO games).
Yet to suggest LEGO is some gaming minnow is to misrepresent reality. LEGO, primarily via its partnership with TT Games, is a giant of a games licence. Last month, charts company GfK revealed the Top 30 most successful games brands in UK history (by physical sales). Lego was at No.5 just behind Grand Theft Auto. That means (in the UK) LEGO is a bigger gaming brand than Star Wars, Pokémon, Assassin's Creed, Marvel and Sonic the Hedgehog.
The popularity of LEGO at one point saw upwards of three games released a year, often based on big IP such as The Hobbit, Harry Potter, Marvel, DC, Indiana Jones, Jurassic World and, most famously, Star Wars.
However, things were showing some signs of decline from 2015 onwards. The highly ambitious LEGO Dimensions suffered the same fate as all the other toys-to-life products (despite giving the world LEGO Daleks), and the formula was starting to show its age.
Last week's launch of LEGO Star Wars: The Skywalker Saga arrives after a three-year hiatus, and promised to be real step up from what came before, and it seems to have delivered. Critics have responded positively, and in the UK it's the fastest-selling LEGO game so far.
All of this arrives at an interesting point in the development of the LEGO brand in video games. For years, developer TT Games (and by extension Warner Bros) held the exclusive rights to LEGO games. Any time LEGO wanted to do something else (such as its partnership with Forza Horizon in 2019), it had to ask for permission.
That deal has reached its end. TT Games will no doubt continue to make LEGO games, but other studios can now get in on the act. 2K Games, for instance, is currently making several unannounced LEGO sports games.
And away from the games themselves, LEGO has proven to be a valuable licensing partner in the other direction. Its LEGO Mario toys have proven to be big sellers, with the partnership now deep into its second year.
LEGO might feel frustrated for not inventing Minecraft. But the brand's position in video games has never looked stronger.