Broken Age to break even for Double Fine
Tim Schafer says studio spent nearly twice as much on crowdfunded adventure game as it raised on Kickstarter, "will just about make that back"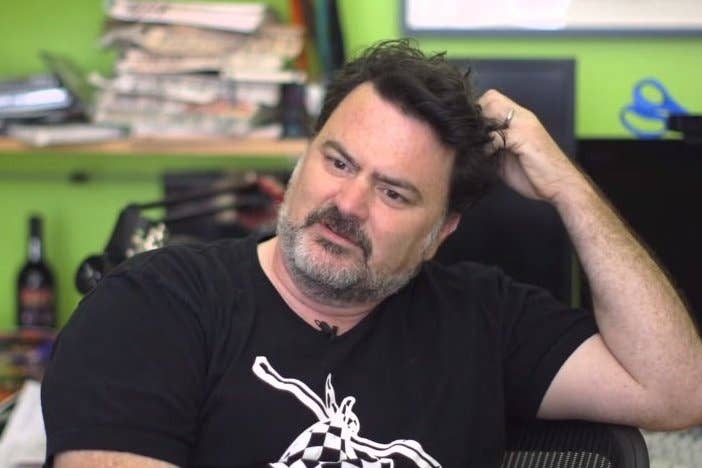 Double Fine Production's crowdfunded adventure game Broken Age was one of Kickstarter's earliest gaming success stories, but the developer hasn't exactly seen a windfall out of it. The studio this week released the final installment in its video documentary series chronicling the creation of Broken Age, in which founder Tim Schafer assesses the game's performance shortly after it launched in late April.
"My expectation with Broken Age in the end was just to break even," Schafer said. "With Kickstarter, the risk is gone of losing money on it, so you know you've broken even if you just make the game to that amount of money. But we made it [for], like, twice as much almost as we got in. Or more. So we will just about make that back."
That's not to say the crowdfunding experiment hasn't been successful for the company. Schafer said in his ideal situation, he'd be able to crowdfund AAA games, and would use it for all of Double Fine's projects going forward. It also has given the studio added leverage when dealing with other players in the industry.
"The biggest change is that we don't need the publishers anymore 100 percent. It used to be there was no money in the world outside of publishers," Schafer said, adding, "So now when we're talking to a publisher, the deals are better. We're asking for less money, but we're also not entirely dependent on them to make payroll next week. We're not like, 'Please, we'll sign anything, we just got to make payroll. OK, you get to kick us in the teeth once a month and all this stuff.' Now we only have to take good deals with people we like."
The company has also found success beyond Broken Age. Elsewhere in the documentary, Double Fine COO Justin Bailey said sales of Grim Fandango Remastered were "really good," grossing $1.7 million across all platforms in a single week. The company has another adventure re-release in the works as well, with Day of the Tentacle: Remastered set for launch later this year.