Borderlands getting a feature film
Movie rights for Gearbox shooter franchise obtained by Lionsgate; Avi Arad and son to produce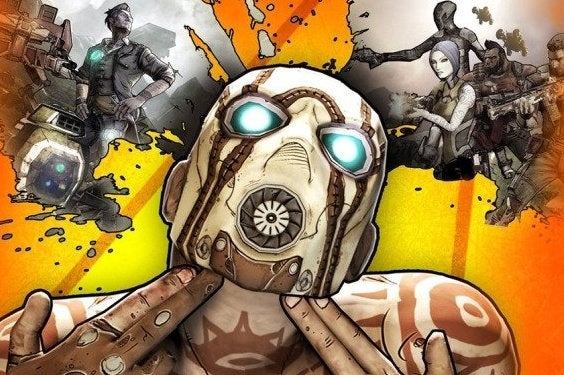 Agent 47 may have bombed at the box office last weekend, but film studios seem determined to make video game-based movies work. The latest game franchise headed for Hollywood is Gearbox Software's post-apocalyptic shooter Borderlands, according to a Variety report.
The project is being handled at Lionsgate, with Avi Arad and his son Ari Arad producing. The producers are best known for their work in super hero films, with the elder Arad helping make blockbuster films based on Spider-Man and the X-men before working with his son on franchises like Iron Man, Ghost Rider, and The Punisher. Their interests in game adaptations are also well established, with both involved in attempted to bring Uncharted and Metal Gear Solid to the big screen. Avi Arad was also reportedly bringing an animated Mario film to market, and was responsible for the early '90s cartoon based on Double Dragon.
"Lionsgate has emerged as a major creative force in the global marketplace with an incredible portfolio of brands; our partners at Gearbox have pioneered and cultivated an iconic property; and Avi and Ari Arad are two of the most successful producers of action franchises," Take-Two Interactive chairman and CEO Strauss Zelnick said. "This alliance is ideally positioned to create a bold, provocative, no-holds-barred motion picture phenomenon that will delight Borderlands' current legions of fans and captivate moviegoers around the world."
Lionsgate made its designs on the game industry clear last year when it hired ex-Nerdist CEO Peter Levin to create a gaming division within the company. Levin now serves as Lionsgate's president of interactive ventures and games.
"Part of our strategy in entering the game space under Peter Levin has been to source new brands with built-in audiences that will translate into great films and television shows," Lionsgate Motion Picture Group co-chairs Rob Friedman and Patrick Wachsberger said. "The Borderlands games don't pull any punches, and we'll make the movie with the same in-your-face attitude that has made the series a blockbuster mega-franchise."
Take-Two's record with feature films is not very lengthy, but fairly underwhelming. An adaptation of Max Payne starring Mark Wahlberg was critically reviled, while an anticipated BioShock movie directed by Gore Verbinski was cancelled before entering production.