Borderlands film to release in August 2024
Craig Mazin no longer involved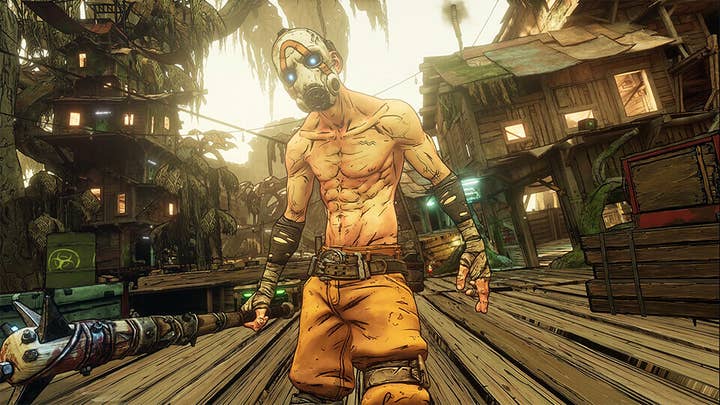 Borderlands' film adaptation will hit theatres on August, 9, 2024.
The release date was revealed by Deadline, which noted that the screenplay was co-written by Eli Roth (of Hostel and Cabin Fever fame) and Joe Crombie.
It's unclear who Crombie is — reports emerged that it's a pseudonym used by Chernobyl creator Craig Mazin (also co-creator of the Last of Us TV adaptation), but this was debunked by Variety, who talked to Mazin directly.
"I am not a credited writer on the film, so I cannot claim any kind of authorship of Borderlands, much less 'co-writing'," he said. "I did see the report about the pseudonym, which is false. I did not use a pseudonym. If the name in question is indeed a pseudonym, all I can say is… it's not mine."
Mazin was initially reported to be involved in the film in 2020. When Eli Roth was revealed as director, The Hollywood Reporter said the script was written by Mazin.
The Borderlands film was initially announced in 2015. The cast includes Cate Blanchett, Edgar Ramirez, Kevin Hart, Ariana Greenblatt, Florian Munteanu, Jamie Lee Curtis, Jack Black, and more.
Sign up for the GI Daily here to get the biggest news straight to your inbox