Eli Roth to direct Borderlands movie
Long-in-the-works adaptation will be helmed by filmmaker behind Hostel, Cabin Fever, and Death Wish remake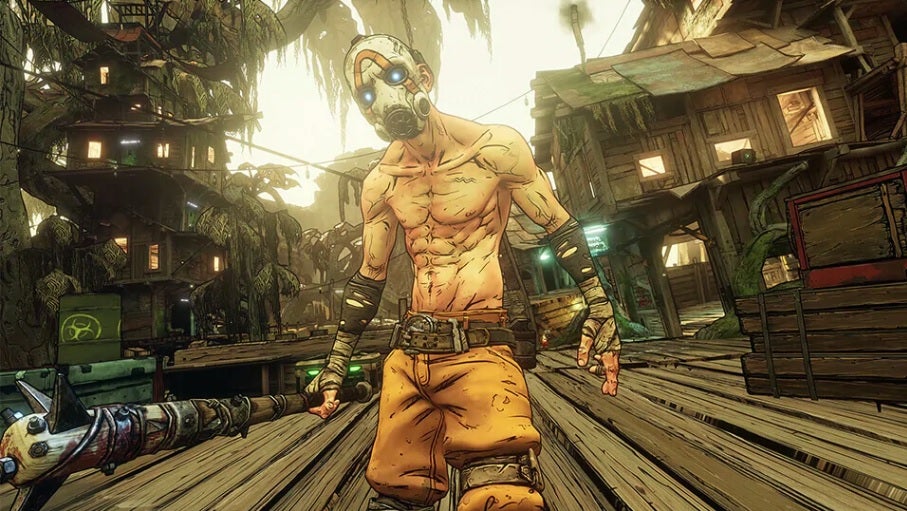 The Borderlands big screen adaptation will be handled by a veteran horror director. According to The Hollywood Reporter, Lionsgate has secured Eli Roth to handle the upcoming feature film based on Gearbox's loot-driven shooter.
Roth may be best known as the director of Cabin Fever and the first two Hostel movies. More recently, he directed the 2018 remake of Death Wish starring Bruce Willis and the family film The House With a Clock in Its Walls starring Jack Black and Cate Blanchett.
"I'm so excited to dive into the world of Borderlands, and I could not be doing it with a better script, producing team, and studio," Roth said. "I have a long, successful history with Lionsgate - I feel like we have grown up together and that everything in my directing career has led to a project of this scale and ambition."
The script Roth mentioned was written by Craig Mazin, who won an Emmy for his work on HBO's Chernobyl. He also has writing credits on Scary Movie 3 and 4, The Hangover Part II and III, and RocketMan (1997).
The film is being executive produced by Gearbox CEO Randy Pitchford, as well as Take-Two CEO Strauss Zelnick. Avi Arad and Ari Arad are on board as producers, along with Erik Feig.
The Borderlands film has been in the works since 2015. It would be the first Take-Two property to see a feature film adaptation since 2008's Mark Wahlberg vehicle Max Payne. A BioShock film had been in the works with Pirates of the Caribbean director Gore Verbinski attached at one point, but was scrapped before it could enter production.