Bobby Kotick: Games are not a platform for my political views
Elsewhere, Activision CEO predicts company will reach one billion customers within next five years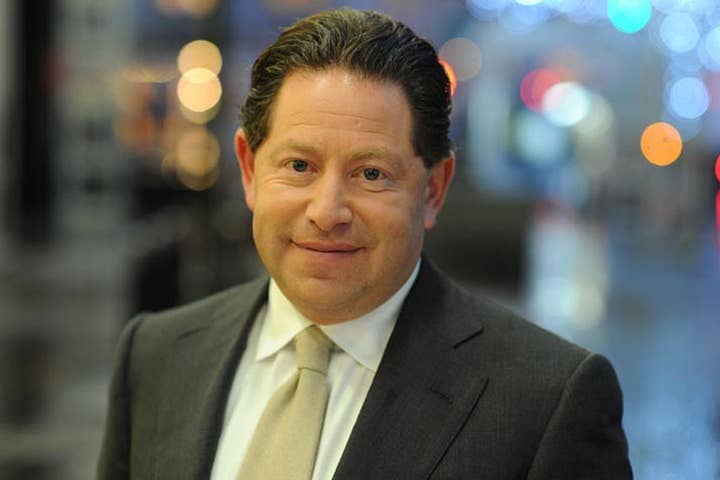 The chief executive of Activision Blizzard has said video games are no place for political views
-- or, more specifically, his.
Bobby Kotick appeared on stage at the CNBC Evolve conference earlier this week for an on-stage interview, where he was asked about everything from his rise as CEO to the future growth of video games.
Towards the end, the interviewer asked for Kotick's thoughts on that fact that so many CEOs are being asked or expected to lead the conversation on political issues - "from Hong Kong and democracy to gaming [addictions] and beyond" -- since politicians are more reluctant to comment.
Kotick said the company's ability to gather large audiences around entertainment products through which you can communicate make it comparable to Facebook, but emphasised that Activision is focused purely on video games.
"We're not the operator of the world's town halls," he said. "We're the operator of the communities that allow you to have fun through the lens of a video game.
"My responsibility is to make sure that our communities feel safe, secure, comfortable and satisfied and entertained. That doesn't convey to me the right to have a platform for a lot of political views, I don't think. I think my responsibility is to satisfy our audience and our stakeholders, our employees, our shareholders.
"But I think there are some business people who are incredible examples of character and integrity and principle and have what you see are the great attributes of leadership, and I think that they are incredibly inspiring for me. But I think, you know, they do have the right to articulate views and visions and voices about government and policy and politics, and I love engaging with those people."
Kotick did not address the specific example of Hong Kong given by the interviewer, despite the controversy the subject caused Activision Blizzard last month.
Blizzard removed professional Hearthstone player Chung 'Blitzchung' Ng Wai after he expressed support for the Hong Kong protests during a post-match interview. His punishment -- including a year-long ban and denial of prize money -- caused a backlash among the company's fans, and even prompted US senators to weigh in.
The publisher later reduced the ban and restored Ng Wai's prize money, but refused to repeal the ban, explaining that discussions and interviews around tournaments were supposed to stay focused on its video games.
Just a few weeks later, Activision Blizzard faced another political dilemma as story elements of Call of Duty: Modern Warfare were decried as 'American propaganda' and accused of rewriting history.
Earlier in the interview, Kotick discussed the expansion of the gaming audience, particularly driven by the ubiquity of mobiles -- a platform that will be crucial to growing Activision Blizzard further. He cited the recent release of Call of Duty Mobile, which had 100 million players within its first month.
Kotick said the company as a whole currently has 350 million customers in 190 countries, but the growth of the industry "there is not a good reason why that number shouldn't be a billion in the next five years."