Blizzard reiterates commitment to cultural change
Company creates several new roles including new HR and DEI leaders, triples compliance and investigation team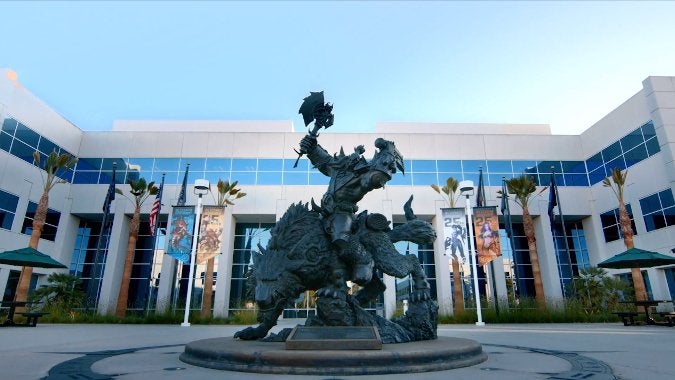 In the wake of the Microsoft acquisition, head of Blizzard Entertainment Mike Ybarra has reiterated the company's commitment to improving its workplace culture.
In a blog post published yesterday, he outlined actions the company is taking as he announced that the top priority was to "rebuild trust in Blizzard."
Among the actions listed, Ybarra said the company is "measuring [its] executive and management teams directly against culture improvement," adding that their "success and compensation" will be measured against their ability to create a "safe, inclusive, and creative work environment at Blizzard."
More resources are to be dedicated to culture improvement as well. That includes the creation of full-time roles to oversee the efforts, including a 'culture leader', a diversity, equity and inclusion director, and an "organisational leader" in HR whose role will be to "build trust, empower teams, and help foster a safe, positive work environment for everyone." It's unclear whether these roles have been filled already.
Ybarra also highlighted that Blizzard tripled the size of its compliance and investigation teams and "articulated clear accountability for unacceptable behaviour."
The company is also to take a data-centric approach, with "representation data" collected and shared internally so goals could be set against those metrics.
A new feedback program for employees to evaluate leadership has also been implemented, which will be used to "measure the quality and effectiveness of [Blizzard's] managers."
"I was encouraged in reading forums, social posts, and emails from people within and outside of Blizzard, standing up for what is right and lending us your guidance," Ybarra said. "I want you all to know we are listening, and we are committed to change."
He continued: "These actions are just the beginning of the work that lies ahead for Blizzard. I'm motivated and excited to work directly on building the best environment for our teams, to allow them to bring their visions to life."
Back in November, Activision Blizzard's board of directors announced the creation of a Workplace Responsibility Committee to oversee its efforts to improve its culture.
Mike Ybarra became co-leader of Blizzard in August 2021 following the departure of president J. Allen Brack, who left soon after a lawsuit was filed by the California Department of Fair Employment and Housing, alleging harassment and discrimination of women at Activision Blizzard.
Ybarra initially was co-leading the company alongside Jen Oneal, but she left in November due to a pay discrepancy between her and Ybarra. It's worth noting that Blizzard's gender pay gap was among the claims part of a lawsuit filed by the Equal Employment Opportunity Commission in September, which was later settled.
Ybarra initially joined Blizzard in 2019 as executive vice president and general manager after 20 years at Microsoft. The same Microsoft that just acquired Activision Blizzard for $68.7 billion.