Mike Ybarra departs Microsoft
Corporate VP moving to new, unknown endeavor after 20 years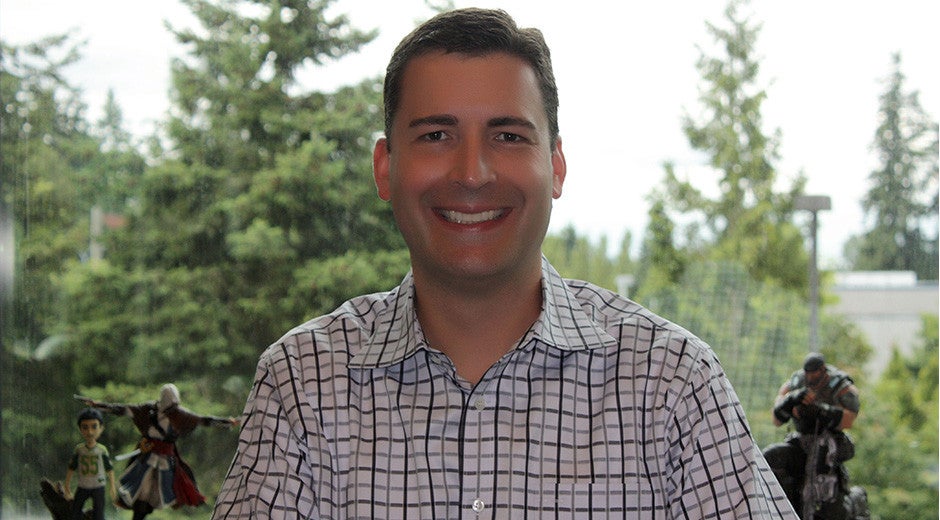 Microsoft and Xbox's Mike Ybarra has announced he is parting ways with the company after 20 years for a new, as-yet-unknown endeavor.
"After 20 years at Microsoft, it's time for my next adventure," he said in a tweet today. "It's been a great ride at Xbox and the future is bright. Thanks to everyone at TeamXbox, I'm incredibly proud of what we've accomplished and I wish you the best. More soon on what's next for me (super excited)!
"Most importantly I want to thank all of you fellow gamers, and our great fans, for all the support. Keep gaming and I hope to see you online soon!"
Ybarra's time at Xbox goes back to 2000, where he was hired as a systems engineer following a job at Hewlett-Packard. Over the years, he moved up into director and manager roles, working on projects across Microsoft such as Windows 7 and Xbox Live (both of which he served as general manager for) and Xbox Game Studios. As partner studio manager for Xbox Studios, he signed and shipped titles such as Gears of War, Age of Empires, and Sunset Overdrive.
In 2014, he was promoted to a VP role as corporate VP of program management for the Xbox platform, and in 2017 he began the role he is departing handling Xbox Live, Xbox Game Pass, and Mixer, still in his corporate VP role.
There is no word yet on who is in line to replace Ybarra. In response to a query on the matter from GamesIndustry.biz, Microsoft only issued the following statement:
"In Mike Ybarra's 20 years at Microsoft he has had an incredible impact, from shipping multiple editions of Windows to creating AAA games to driving our gaming platform and services. We thank him for his contributions and wish him the best."
Ybarra's departure from Microsoft is the latest in a string of major corporate departures at platform holders this year, including the retirement of Reggie Fils-Aime from his role as Nintendo of America president in February and, more recently, the departure of Sony Interactive Entertainment Worldwide Studios chairman Shawn Layden from the company earlier this month.