Bleszinski: Trade shows "a model that's eventually going to die"
Former Epic design director on the new world order of the industry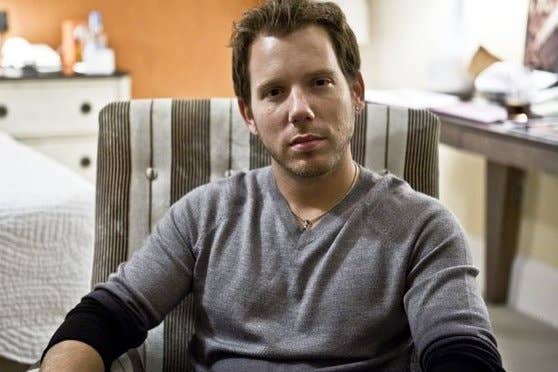 Former Epic Games design director Cliff Bleszinski has questioned the value of big trade shows like E3, and revealed why he chose Nexon to publish his next project.
"Not having a project to promote, not having an agenda has allowed me to take a step back and look at where the industry is going more objectively," he told GamesBeat.
"I went to E3 for the networking, but I see the entire thing as largely a waste of money. It's a model that's eventually going to die. I see developers killing themselves for these stage demos, and that's a moot point in this new world order that we're in."
"I see developers killing themselves for these stage demos"
Bleszinski joined Epic Games in 1992 and left 21 years later to take a break from development and decide what he wanted to do in the rapidly evolving games industry. The answer was new company Boss Key Productions, which is currently at work on a shooter. Code-named BlueStreak its development team already includes two promising hires, former Call of Duty: Ghosts developers Ryan Palser and David Rose.
The game is due to be published in 2015 by Nexon America.
"Nexon is very much a creative-first company. Give the creative people the ball and let them run with it. Check in occasionally and hope it makes that magic. When the time comes, we'll see if we can make it on free-to-play and continue to roll out internationally. They'll be there," said Bleszinski of the choice to work with the company.
"Some of the people I talked with in regards to working with Nexon, they said, 'They funded us, and we didn't hear from them for a year.' Tell me if any of the traditional old guard would act that way. Inevitably, at the old guard you'd have these mid-level executives who want to get involved. They want to tell you what genres they think will [do] well."
Nexon has acquired a minority stake in Boss Key, and will have the exclusive worldwide publishing and marketing rights to BlueStreak. In February Nexon CEO Owen Mahoney said the company had a strong interest in investing in more American developers.