BioShock Infinite hits 3.7 million, boosts Take-Two sales
Publisher's full-year revenues jump 47 percent as digital nearly triples, but it fails to post a profit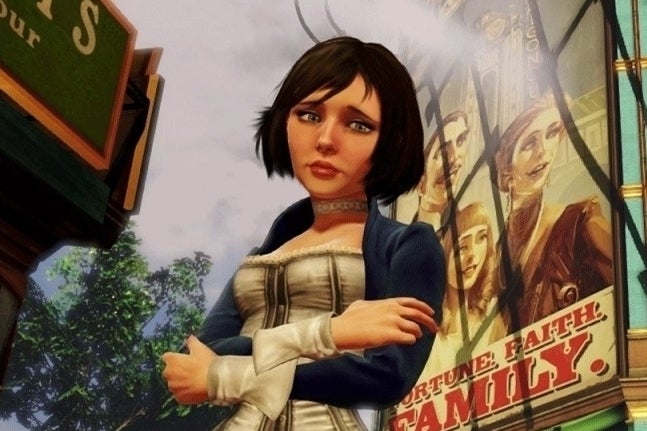 Once viewed as overly reliant on the Grand Theft Auto franchise, Take-Two has established a handful of new intellectual properties this generation, most notably BioShock and Borderlands. Unfortunately, even successful new sequels in both of those series were unable to help the publisher post a net profit for the fiscal year ended March 31, which the company revealed as part of its year-end financial results today.
In an investor conference call today, Take-Two chairman and CEO Strauss Zelnick announced that BioShock Infinite shipped 3.7 million units to date, with Borderlands 2 moving more than 6 million copies, and NBA 2K13 surpassing the 5 million-shipped mark. That trio helped push the publisher's full-year sales up 47 percent to $1.21 billion, up from nearly $825.82 million the year before. Those figures were also boosted by Max Payne 3, XCOM: Enemy Unknown, and catalog sales of Grand Theft Auto IV and Red Dead Redemption.
However, the publisher posted a net loss of $29.49 million for the campaign. While still in the red, that represented a substantial improvement over the previous fiscal year, when it posted a net loss of $108.82 million.
Beyond its game sales, Take-Two emphasized the success of its digital endeavors. Digital revenues grew 192 percent year-over-year, and accounted for 27 percent of the publisher's non-GAAP sales.
For the fourth quarter, Take-Two posted sales of $299.49 million, up from $148.08 million year-over-year. The company also posted a profit for the fourth quarter, turning around the previous year's $66.84 million loss into a $22.47 million gain.
With Grand Theft Auto V expected later this year, Take-Two is projecting a healthy jump in sales for the current fiscal year, in the range of $1.75 billion to $1.85 billion. It also expects to post a net income per share of $2.05 to $2.30.