Bigger than Minecraft, gunning for YouTube: Roblox's ambitions
Marketing VP Tami Bhaumik discusses the user-generated games platform's success, and how it plans to continue growing
Roblox is an oddity. It's a name many may be aware of, but perhaps not fully understand.
Screenshots from the game suggest it's a children's title featuring humanoid characters reminiscent of Lego Minifigures. Descriptions of the title centre around game creation, which perhaps brings to mind LittleBigPlanet. Even the name Roblox sounds like it might be some sort of Minecraft knock-off.
For the uninitiated, the second example is perhaps the closest. Roblox is a free-to-play title where users can create their own games using the Roblox Studio tool, and play through the myriad other games its users have developed.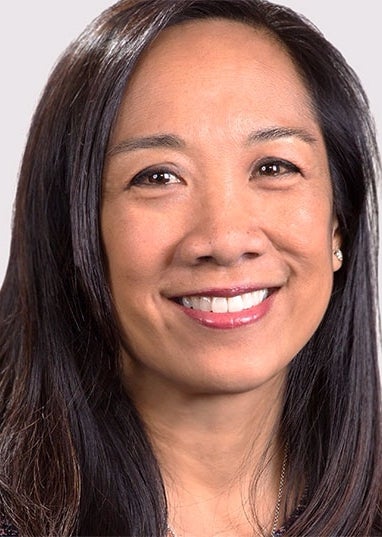 It debuted on the PC 2006, but today it's available on almost every major format including mobile, console (currently Xbox One only) and even virtual reality. It's home to more than 29 million games made with the firm's Roblox Studio tool, built by around 2 million developers - suggesting there are some extremely prolific creators on the platform.
However, it's the user numbers that are most interesting. The most recent census, back in June, found that more than 64 million users are playing monthly; notably higher than the 55m monthly active users that Mojang's behemoth reported at the start of this year.
Tami Bhaumik, VP of marketing, describes the title's growth as "overwhelmingly viral," but he acknowledges that while "awareness is certainly growing" the majority of the traditional games industry remains largely oblivious to its accomplishments.
"The games industry is still focused on traditional console gaming categories and Roblox doesn't fit nicely into that box," she tells GamesIndustry.biz. "We look at ourselves more as a technology and social platform than a games company, which is a distinction that separates us from others and puts us outside of the traditional games industry"
Other publishers have attempted to forge their own game creation products - although titles like LittleBigPlanet and Super Mario Maker weren't quite trying to establish themselves as a platform. The failure of GameGlobe, the result of a partnership between Square Enix and Bigpoint, indicates that while the notion of user-generated games might sound like an appealing prospect, it's a difficult one to gather an active community around.
"The games industry is still focused on traditional console gaming categories and Roblox doesn't fit nicely into that box"
Bhaumik attributes Roblox's success partly to its determination to, "allow users to build, create and imagine without boundaries or limits." Hyperbolic stuff, perhaps, but the point is that Roblox does not restrict the type of games its developers can make. The platform's marketplace is packed with titles ranging from short and casual minigames to full-blown RPGs.
"The variety and depth of games on the Roblox platform is something that resonates with users and really can't be replicated by any single game title," says Bhaumik.
The expansion onto multiple platforms is also a crucial factor. GameGlobe, for example, was only available on PC when it was closed in 2012, but while Roblox started on this platform it entered the mobile space via iOS in 2012, followed by Android and Amazon Fire. It has even established a foothold in the console space with the Xbox One release in 2015, and last year debuted on HTC Vive and Oculus Rift.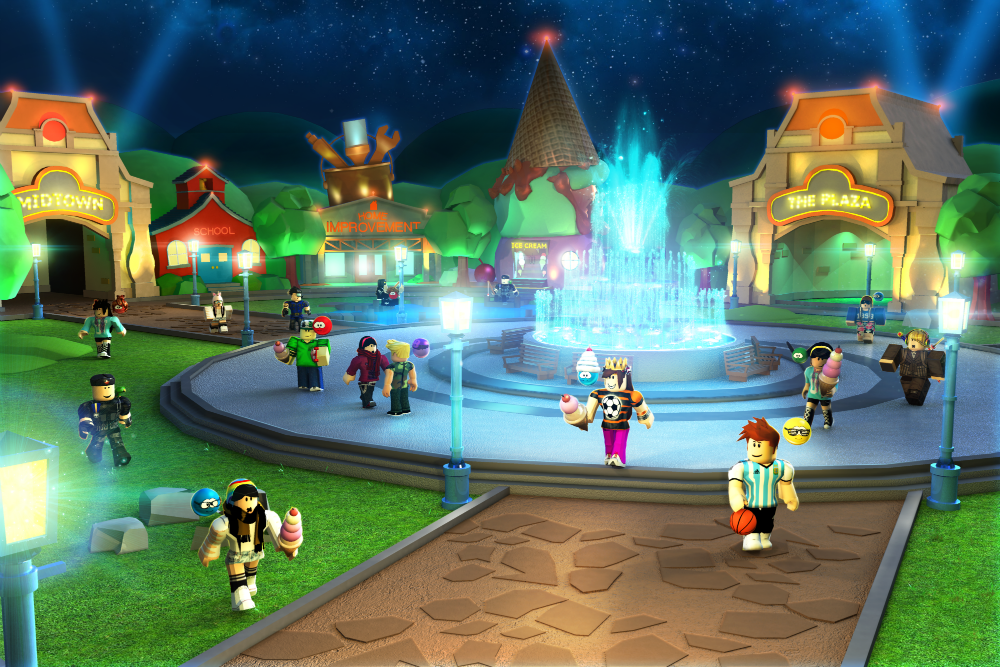 Moreover, the ability to log in on any or all of these platforms and interact with the same users has helped foster a strong community, with chat and other social features designed to help players forge online friendships. While Roblox still has a healthy userbase on PC, where it originated, it is the more recent platforms that have driven the game's growth.
"We have seen tremendous growth on mobile," says Bhaumik. "This should come as no surprise given the ubiquity of mobile gaming, but it is amplified by the seamless cross-platform play. The fact that players can play an immersive, interactive Roblox game on mobile alongside someone else on another platform - computer, console, and so on - leads to frictionless, engaged gameplay. There is also a social aspect to Roblox through our messaging platform and the games themselves, which makes mobile a perfect place to enjoy it."
Smartphones are very much central to Roblox's future growth plans, with Bhaumik telling us the firm hopes to, "make our mobile experience even better before expanding out to additional platforms."
"Our vision is to be the ultimate social platform for play. We often use the comparison of YouTube to provide an idea of how we see the platform growing and evolving"
Roblox is also futureproofing itself for the widely expected explosion of interest in virtual reality. With the game already available on Vive and Oculus, the team has invested time and resources into making this the most comfortable VR experience possible - particularly important given Roblox's largely young audience.
Most notably, the firm has just announced a new patent-pending Comfort Cam system that aims to shake up how perspectives are handled in VR. Rather than using a teleport-based navigation system, which isn't suited to all styles of gameplay, the camera instead remains fixed until the player stops moving. At this point, it warps to a position that offers a better view of the player's location, then stays stationary until the player stops again.
A solid active audience and plenty of platforms with which to reach new users are all well and good, but a free-to-play title needs to monetise in order to survive as long as the 11-year-old Roblox has. Roblox does this through primarily through the sale of virtual items and currency.
The company sells Robux to its users, which can be used to purchase new clothes and accessories for their avatar or special abilities for use in games. Developers can also create and sell virtual items, with Roblox reporting the top creators will earn over $2 million in 2017 alone - even with the cut of all the sales the company takes. In fact, the firm claims it is on track to pay out over $30 million to developers that use its platform in 2017.
In addition to strengthening its mobile offering, Roblox intends to improve its international localisation and support to grow its already substantial audience even more. The firm's most important market thus far is North America, with over 26 million monthly users. Europe is the second biggest with 12.4 million, while Asia Pacific and Latin America each weigh in with around 8 million.
The goal is not only to reach more users and developers from around the world, but also to establish Roblox as more of a platform than a game. And the bar the firm is setting for itself is pretty high, striving to sit alongside one of the biggest players in the world of content creation.
"Our vision is to be the ultimate social platform for play," says Bhaumik. "We often use the comparison of YouTube to provide an idea of how we see the platform growing and evolving. Like YouTube, we are a platform that enables the user to either create original content or enjoy the content provided by others. We are obviously a richer and more interactive experience, but the parallels are there."