Bethesda is working on three new games
"They're different than anything we've done before," said studio director Todd Howard at DICE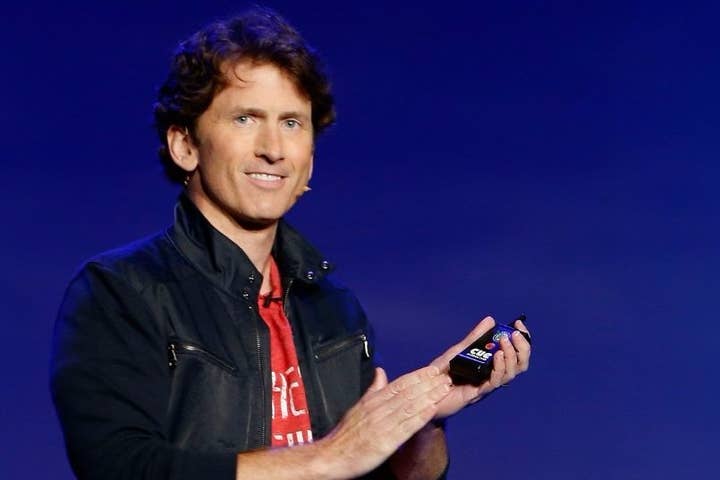 Bethesda Game Studios is working on three unannounced projects, all of them new IP and, "different than things we've done before."
Todd Howard, the director of Bethesda Game Studios, dropped the hint during an onstage interview at the DICE conference yesterday. While Fallout 4 was the main focus of the session, the conversation ultimately turned toward what the developer is working on now.
"We are busier now than we have ever been," Howard said, starting with the incoming DLC for Fallout 4 and the overhaul of its Survival Mode. Bethesda released the first solid details of its DLC plans earlier this week, the centrepiece of which is Far Harbour, the "largest landmass" ever created as an add-on for a Bethesda game.
Given the probable size of the Fallout 4 audience - with 12 million copies shipped in time for launch day - the imminent arrival of three DLC packs with a combined retail price of $40 represents a major revenue opportunity. Of course, many players will have paid $30 for the Season Pass, but Bethesda has so much extra content planned it has raised the price to $50. There will be at least $60 of DLC content released by the end of 2016, the company said, and those who buy the Season Pass before March 1 will get all of its at the old price of $30.
But the studio's business goes further still. "We actually have three kind of longer term projects we're doing that are all - we'll talk about them at a future date - but they're different than anything we've done before, while also being a Bethesda-style game," Howard said, before describing them as, "big and crazy, but in many ways different than things we've done before. It's an exciting time."
It should be noted that Bethesda confirmed its second ever E3 press conference at the start of this month, though it won't necessarily be used as a stage to reveal these new IPs. Howard was very clear that the decision to announce Fallout 4 at E3 last year, only four months before the launch of the full game, worked out very well for the company.