Bethesda plans a second E3 presser
Last year wasn't a one-off as Elder Scrolls, Fallout publisher makes its expo briefing a recurring event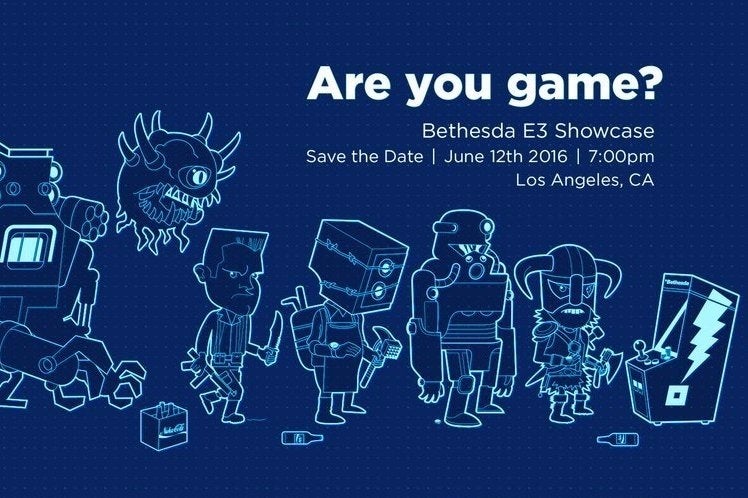 Bethesda Softworks' inaugural E3 Showcase event turned out so well that the publisher is giving it a second go. The company today tweeted a "save-the-date" notice for its 2016 E3 Showcase.
Last year's show made a good argument that Bethesda's lineup could support its own conference, with a slate featuring Fallout 4, a move into mobile starting with Fallout Shelter, Doom, Dishonored 2, and more. This year will likely see more from Doom and Dishonored 2, and Bethesda's announcement for the showcase also features characters from The Elder Scrolls and Wolfenstein.
Like last year's event, this one is scheduled for the Sunday night before E3 week. Unlike last year's showcase, it will not be leading off the week's festivities. That's because Electronic Arts moved its own press briefing from the traditional Monday gauntlet (when Microsoft, Sony, and Ubisoft also hold their own events) to Sunday afternoon.