Behaviour Interactive shuts down Deathgarden: Bloodharvest development
This is the second title Behaviour has shuttered this year, after its mobile Westworld game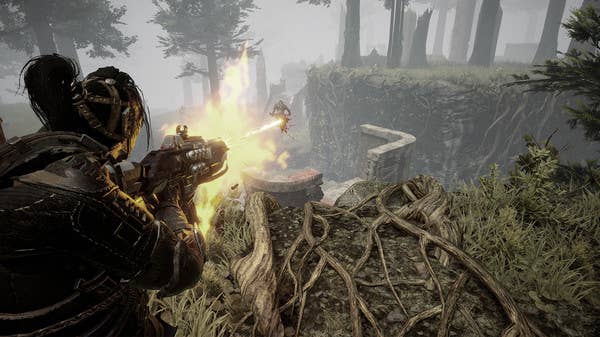 Behaviour Interactive has announced it is concluding ongoing development of its multiplayer dystopian survival game, Deathgarden, just over a year after launch.
In an open letter to its audience, the Deathgarden development team said the game servers would remain live through the end of the year at least, and the game would be made free-to-play going forward. However, the team also acknowledged that the game's diminishing player-base was not large enough to sustain it long-term.
"Over the past few weeks, our team has been rather quiet about the development of Deathgarden. Witnessing the decreasing player base, we've been working on finding solutions: we sought advice, considered many different scenarios, looked at various solutions, but unfortunately, none of them would change the fate of this project.
"...This project made us go through a roller coaster of emotions, from the first version to the reboot, and we take pride in what we've accomplished. We grew a lot from the experience, as a team and as individuals, and we will keep on going, we will take risks and be innovative to meet our player's expectations. As for the future, the Deathgarden team has been redeployed to other Behaviour projects, both live and unannounced."
Behavior Interactive has struggled with game longevity lately, with its other most recent game, Westworld, shutting down earlier this year following a copyright settlement with Bethesda, though Behaviour Interactive at the time said it was unrelated to the lawsuit.
Behavior Interactive picked up the rights to Dead by Daylight from Starbreeze last year.
A previous version of this article stated that Behaviour Interactive was assisting with development on Cloud Imperium's Star Citizen. Behaviour instructed us that the working relationship ended in December 2016. The article has been altered to reflect the new information.