Bandai Namco attacked by hacker group
UPDATE: Publisher confirms unauthorised access by third party, is investigating the cause and extent of damage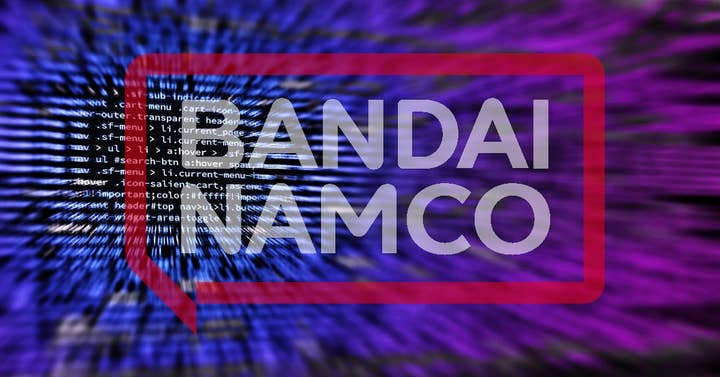 Update, July 13, 2022: Bandai Namco has confirmed it was hacked, and that it is investigating the matter.
In a statement to Eurogamer, the Elden Ring publisher said a third party gained unauthorised access to "the internal systems of several Group companies in Asian regions (excluding Japan)."
The company added that customer information from the Toys and Hobby business in Asian regions (again, excluding Japan) may have been affected. This information was stored in the affected servers and PCs and Bandai Namco is currently exploring the scope of the damage.
"We will continue to investigate the cause of this incident and will disclose the investigation results as appropriate. We will also work with external organizations to strengthen security throughout the Group and take measures to prevent recurrence.
"We offer our sincerest apologies to everyone involved for any complications or concerns caused by this incident."
Original Story, July 12, 2022: Yesterday, it was reported that Elden Ring publisher Bandai Namco was allegedly hit by ransomware group ALPHV.
As per VGC, vx-underground, a platform which says it has the largest collection of malware source code, said that the hacker outfit also known as BlackCat admitted to the attack.
Ransomware can obtain information from personal employee data, a firm's financial, and game details. Hackers can use this as a means to extort money for victims VGC added.
This however isn't the first case of a game company being hit by data breach.
During March, Ubisoft confirmed a "cyber security incident" but said there was no evidence showing that player's personal data was affected or exposed.
Nvidia was recently forced to take parts of its business offline due to a cyber attack which it said "completely compromised" its business.
CD Projekt was also the victim of a ransomware attack last year, with some of its internal systems compromised, leading to staff being reportedly locked out of their computers.
Also last year, Monster Hunter creator Capcom reported a ransomware attack that compromised the personal information of 16,415 people.
Additional reporting by James Batchelor