Bandai Namco acquires Unknown 9 developer Reflector Entertainment
Purchase of Montreal developer continues publisher's goal to produce 50% of its content outside of Japan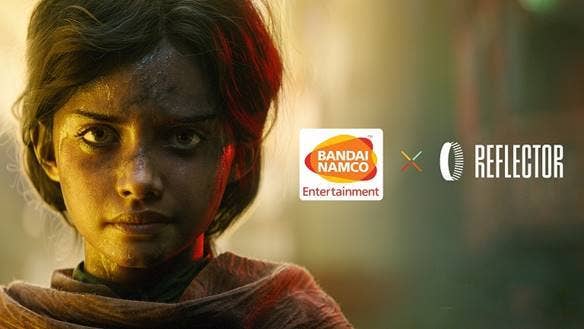 Japanese publisher Bandai Namco has acquired Canadian developer Reflector Entertainment for an undisclosed sum.
The deal also includes the studio's subsidiary Reflector Interactive Productions and is expected to close in the fourth quarter of this year.
When it does, co-founder Alexandre Amancio will become Reflector's chief creative officer and operate alongside Bandai Namco's vice president for content, marketing and digital Hervé Hoerdt.
Reflector and its 120 employees are currently working on a new franchise, Unknown 9, which has been designed as a cross-media property.
The series has already produced comic books, podcasts and the first novel in a trilogy, with the studio also working on a video games, Unknown 9: Awakening.
The game debuted at Gamescom last night and won the show's award for Best Announcement.
The acquisition is part of Bandai Namco's ongoing strategy to diversify and globalise its development, with the publisher aiming to ensure at least 50% of its content is developed outside of its home market in Japan.
Hoerdt has recently discussed this strategy and its progress with GamesIndustry.biz. You can read the interview here.