Baldur's Gate 3 studio seeks full list of localizers left out of the game's credits
Update: Localizer firm Altagram commits to policy change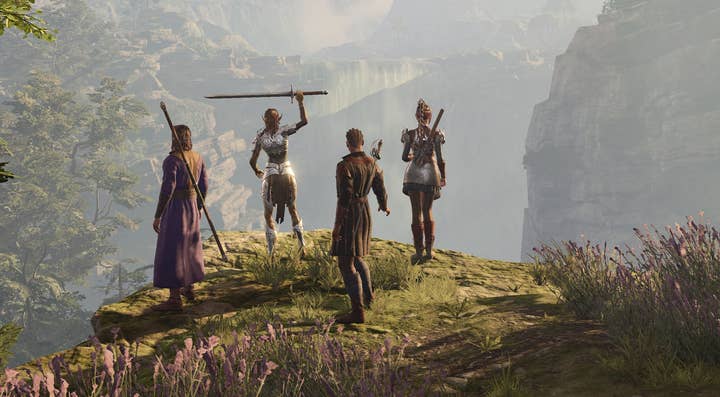 Update, August 11, 2023: Altagram has apologized for omitting developers from Baldur's Gate 3 credits, and is committed to adding the missing names.
In a statement posted to social media, the company said it takes "full responsibility for the omission of [its] freelancers' names and [apologizes] for the effects that it had."
Altagram listed seven policies it will adhere to in future, including transparency with freelancers, partners, and clients, and a commitment to IGDA guidelines on game crediting.
The company will also be creating a committee to review its crediting process.
Original story, August 10, 2023: Larian, the studio behind Baldur's Gate 3, is asking for a full list of the Altagram localization staffers that were left out of the game's credits.
The move comes after localizer Marc E.G. took to X (formerly Twitter) about the missing group of translators that worked on Larian's RPG.
As reported by Eurogamer, the game studio said that the error came from the list that localization company Altagram provided.
A representative for Larian said, "This was all Altagram group. We reached out and compelled them to fix this."
Once the studio receives the full list of names, the changes will be implemented inBaldur's Gate 3's next patch.
Proper accreditation continues to be a matter of concern in the games industry.
In February, it was reported that the original Metroid Prime developers were omitted from the remaster's credits.
During June, the GOG release of the entire Yakuza game series left out the PC porting team, Lab42, and series creator Toshihiro Nagoshi. The Callisto Protocol received an update to include the names of former staff that were not included in the game's original credits scroll, as we reported in our investigation published in January.
This is a topic we also touched upon in a guide to properly crediting game workers, looking into issues behind this and how to resolve them.
Additional reporting by Sophie McEvoy
Sign up for the GI Daily here to get the biggest news straight to your inbox