Assassin's Creed film goes to New Regency
Ubisoft Motion Pictures division working with production company on big-screen adaptation starring Michael Fassbender.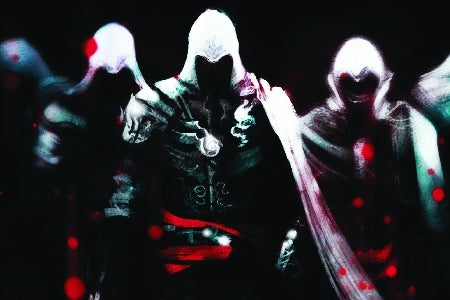 Plans for the Assassin's Creed movie are starting to come together. Ubisoft today announced that its film and TV division Ubisoft Motion Pictures has signed a deal with production company New Regency for the franchise's forthcoming film adaptation. Specific terms of the deal were not disclosed, but Ubisoft did note it will maintain creative and financial oversight of the project.
Ubisoft Motion Pictures CEO Jean-Julien Baronnet touted New Regency's production and distribution expertise. He added the outfit secured the partnership "because they are a talent- and filmmaker-driven company, with the same independent and creative mindset that we have at Ubisoft Motion Pictures."
Michael Fassbender (Shame, X-Men: First Class) has been attached to produce and star in the film since July. Ubisoft said with New Regency on board now, development on a screenplay is starting up and "the project is being fast tracked as the creative pieces come together."
Ubisoft Motion Pictures was formed in January 2011, some months after the middling box office debut of Prince of Persia: The Sands of Time, the publisher's biggest film adaptation to date. The division currently has a number of projects in the works, including a Nickelodeon TV series based on the hyperkinetic stars of the Rabbids series, and feature films for two more of its biggest franchises: Tom Clancy's Splinter Cell and Tom Clancy's Ghost Recon.