Assassin's Creed movie will be co-produced by X-Men First Class star Michael Fassbender
Fassbender to produce and star in Ubisoft's Assassin's Creed film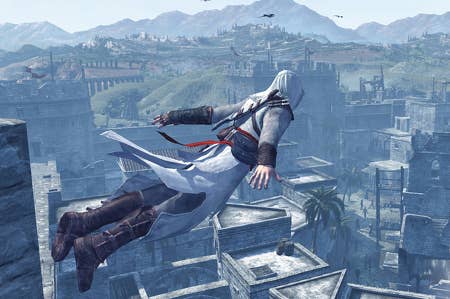 Coming from such pedigree as X-Men: First Class, Inglorious Basterds, Prometheus and Haywire, actor Michael Fassbender has agreed to take on the starring role of the protagonist for the upcoming Assassin's Creed movie. The actor has also announced that he will be helping the film with a producer credit, perhaps helping to drive this movie away from the common notion that gaming movies are doomed to second-rate status.
"Michael Fassbender was our first choice" said Jean-Julien Baronnet, CEO of Ubisoft Motion Pictures. "Michael is an extremely smart, talented, versatile and committed actor."
Fassbender has been hitting the Hollywood scene rather hard; he has been in several notable major flicks while performing in more serious roles. While the film details have not yet been released, Fassbender has worked on period movies as well, notably the violent 2010 film Centurion, in which he took the starring role.
Besides reeling in a rather talented actor, Ubisoft is also getting a shot at creative control for the movie. Sony is reportedly close to finalizing a deal to get the movies going. Ubisoft will be working on the film independently.
[via Variety]