Apple spent $1m on Fortnite marketing, earned "over $100m" in commission
iPhone maker's games boss Michael Schmid also shares how Apple defines games and entertainment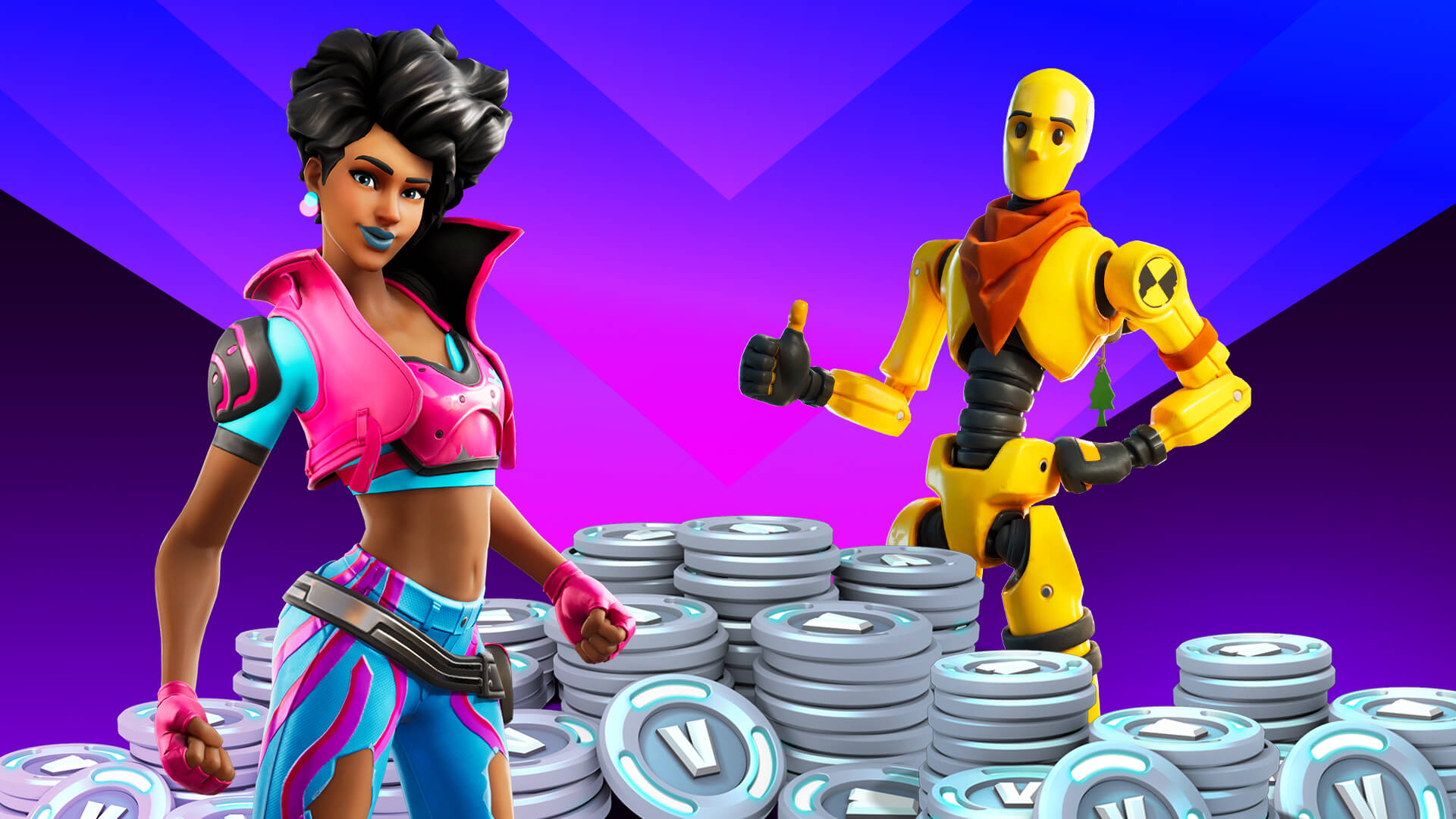 Day 13 of the ongoing antitrust trial between Epic Games and Apple saw the latter's head of games business take to the stand, offering more insight into how the relationship between the two.
Michael Schmid discussed how Apple worked closely with Epic on both engineering problems and marketing efforts around Fortnite.
He noted the former became "a never-ending crescendo" and a "pretty demanding relationship," with Apple staff receiving calls in the early hours of the morning and even on Christmas day to help fix issues with the popular battle royale.
Schmid confirmed he worked directly on the Epic account and was very aware of the marketing efforts arranged between the two companies, which included promotional emails, social media posts and even editorial on the App Store around big in-game events like the launch of Chapter 2.
"Broadly speaking, Apple sent over 500 million marketing communications about Fortnite," he told the court.
The judge asked how he came to such a specific number, to which he explained the marketing team "aggregated all the ways in which we communicated with users about Fortnite" during the time it was on the store to calculate this.
When asked how much Apple spent on marketing efforts for Fortnite, he said: "In the last 11 months before Fortnite left the App Store, we spent just under a million dollars."
Fortnite was on the store for two and a half years. While Schmid said he does not know the overall marketing spend during that time, he claimed "it was more than a million." He also added that this was "far more than any other game I've worked on at that point, and more than I've seen since."
When he was later cross-examined by Epic's lawyer, Schmid was asked what Apple made in commission from Fortnite while it was on the store, to which he responded: "Over $100 million".
He was asked if it might be over $200m, but said: "It would be inappropriate for me to say for sure."
Schmid's claims are considerably lower than Sensor Tower estimates, which last year reported Fortnite generated more than $1.2 billion on iOS before it was pulled from the App Store. This would put Apple's commission at over $360 million.
Epic's lawyer emphasised how Apple had benefited from this relationship, with that $1 million marketing spend contributing to the rise of a game that generated at least $100 million for the company.
However, Schmid said it was "extremely difficult to calculate" exactly how much revenue Apple's marketing efforts generated for Fortnite.
Schmid's testimony also offered more insight into other topics already discussed in the trial.
Towards the beginning of the session -- during yet another demonstration of the different ways to buy virtual currency for King's Candy Crush Saga -- the Apple games boss was asked whether the platform holder prevents or discouraged developers from making such purchases available via websites.
"Absolutely not," he said. "Some developers bring the question to us, they'll say, 'This is what we're looking to do,' and we'll say, 'Great, you're more than welcome to make your purchase available on any other platform and we'll make sure that source is recognised in the native app.'"
He also acknowledged that some larger developers, like Roblox, sell their currency in bricks-and-mortar retail stores, which is also valid in the app.
However, he confirmed Apple has rules against promoting these other options within a native app on iOS.
When asked if Apple has ever offered a better commission rate to any developer to meet any competitive aspects of the business, he responded: "I can only speak to the game development side... they have not."
Proceedings inevitably turned to how Apple defines what is and isn't a game, using an Epic-specific example in the form of social app Houseparty.
"It does have games inside of [it]," Schmid acknowledged, but added: "It is not a game."
The discussion covered how developers are, to an extent, able to choose their own category -- at least when submitting a title for the App Store. Schmid was asked if Apple would have permitted Epic to class Fortnite as a general app rather than a game.
"We would have permitted them to submit as such -- however, we may have recategorised them in the App Review process," he said, adding that as he is not a member of that process' team, he can't offer specifics on "how that would occur."
He also confirmed this remains the case after an app's launch. If, for example, Epic wanted to reclassify Fortnite under the Entertainment category, this could be overruled by Apple's App Review team.
It's worth noting that Epic CEO Tim Sweeney described Fortnite as "a phenomenon that transcends gaming" at the beginning of this trial.
Roblox was once again used as an example; when asked what would happen if the company requested to move its titular software out of the games category, Schmid said this "could be overruled, [but] they may attempt to do so at their own discretion."
The lawyer noted that Roblox has previously been scrutinised by Apple to see if it's in violation of the iPhone maker's "store-within-a-store prohibition." Schmid said he was "generally aware of that" but "not aware of the direct outcome was other than that Roblox is still on the store."
The court also heard official descriptions by Apple as to what distinguishes the Games and Entertainment categories on the App Store.
According to Apple documentation, a game is an "app that provides single or multiplayer interactive activities for entertainment purposes." Meanwhile, entertainment apps are those "that are interactive and are designed to entertain and inform the user."
Epic's lawyer noted that both games and entertainment use the terms 'app,' 'entertain' 'interactive.'
The conversation harked back to comments earlier in the trial by Apple marketing directory Trystan Kosmynka, who attempted to explain why the company does not consider Roblox a game -- despite it being in that category on the App Store.
"Roblox is an app in which users create a profile, hang out with their friends... and they can join in these experiences that I would look at as content," he said. "And so if you think of a game or app, games are incredibly dynamic. Games have a beginning and end. There are challenges in place. I look at the experiences that are in Roblox similar to the experiences that are in Minecraft. These are maps, these are worlds. And they have boundaries in terms of what they're capable of. So I think while the email suggests that these are games, that's not how we looked at it. And that's why it's compliant with the rules today."
Schmid said he was unaware of Kosmynka's testimony, or that Roblox has since removed references to 'games' on its own website. This is in keeping with trial proceedings, as witnesses are ordered not to listen to testimonies or read coverage around the case.
The trial continues later today. Apple has confirmed its CEO Tim Cook will take to the stand tomorrow, with the judge planning to review final evidence and bring the case to a close on Monday, May 24.
However, a ruling will not be immediate and is expected to be made at a later date.
You can follow all of our Epic vs Apple coverage here, or read the highlights in our ongoing roundup.