Angry Birds hits 1 billion downloads
People can't seem to get enough of Angry Birds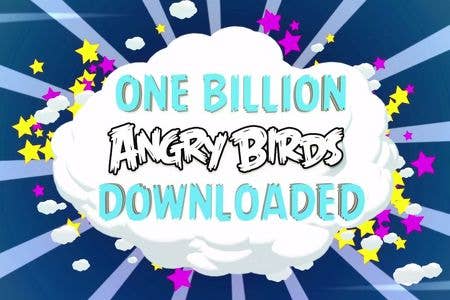 Rovio has confirmed that the Angry Birds franchise has surpassed 1 billion downloads. These downloads include all versions of the game, such as Angry Birds, Angry Birds Seasons, Angry Birds Rio and the newly launched Angry Birds Space.
The original Angry Birds launched less than three years ago and has developed into a phenomenon in the mobile space. Last year, Rovio saw revenues of $106 million with earnings of $67.6 million.
Rovio has revolutionized the way that mobile developers can be successful using merchandising/licensing, with those two areas contributing about 30 percent of total sales in 2011. With more than 200 licensing partners, the brand of Angry Birds is expected to be bigger than ever in 2012.