Activision restructures Freestyle Games
Layoffs take effect as Guitar Hero Live studio transitioned from AAA development to ongoing support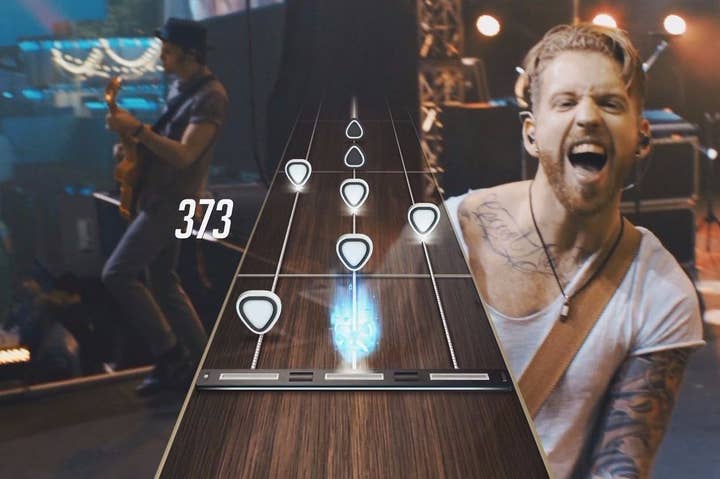 Getting the band back together didn't go as well as hoped. Game Informer today reported that Activision has restructured Guitar Hero Live developer FreeStyleGames after the studio's reboot of the rhythm franchise posted disappointing sales figures.
The restructuring of the UK-based studio includes layoffs that were first announced in February, after Activision Blizzard fell short of its quarterly earnings forecast during the holiday season. Guitar Hero Live and Skylanders: Super Chargers were singled out as games that failed to live up to expectations, with the publisher blaming the results on greater competition in toys-to-life, and the casual market shifting more to mobile devices. The restructuring is reportedly intended to transition FreeStyle from AAA development to ongoing support for Guitar Hero Live's Guitar Hero TV feature.
Activision Blizzard confirmed the layoffs with a statement to Game Informer, saying, "Activision and FreeStyleGames leadership have been considering a range of future options for the studio, and have been consulting with staff to explore all alternatives. The collective team have now reached the end of a consultation exercise and the decision has been made to restructure FreeStyleGames to better align the studio resources with future business needs. We are working with the studio teams to explore options to rebalance staff within Activision Blizzard and its related organisations.
"The UK remains a key market for Activision Blizzard and FreeStyleGames continues to be a great partner. We thank all of the team for their continued passion, creativity and commitment."
Acquired by Activision in 2008, FreeStyleGames is best known for its work on the DJ Hero series. It also developed the Nintendo-published Wii U launch title Sing Party, and has been working with Raven Software on Call of Duty Online for the Chinese market.