Black Ops III drives mixed Activision Blizzard results
Call of Duty revenues jump double-digit percentages as Skylanders and Guitar Hero disappoint; Destiny sequel set for 2017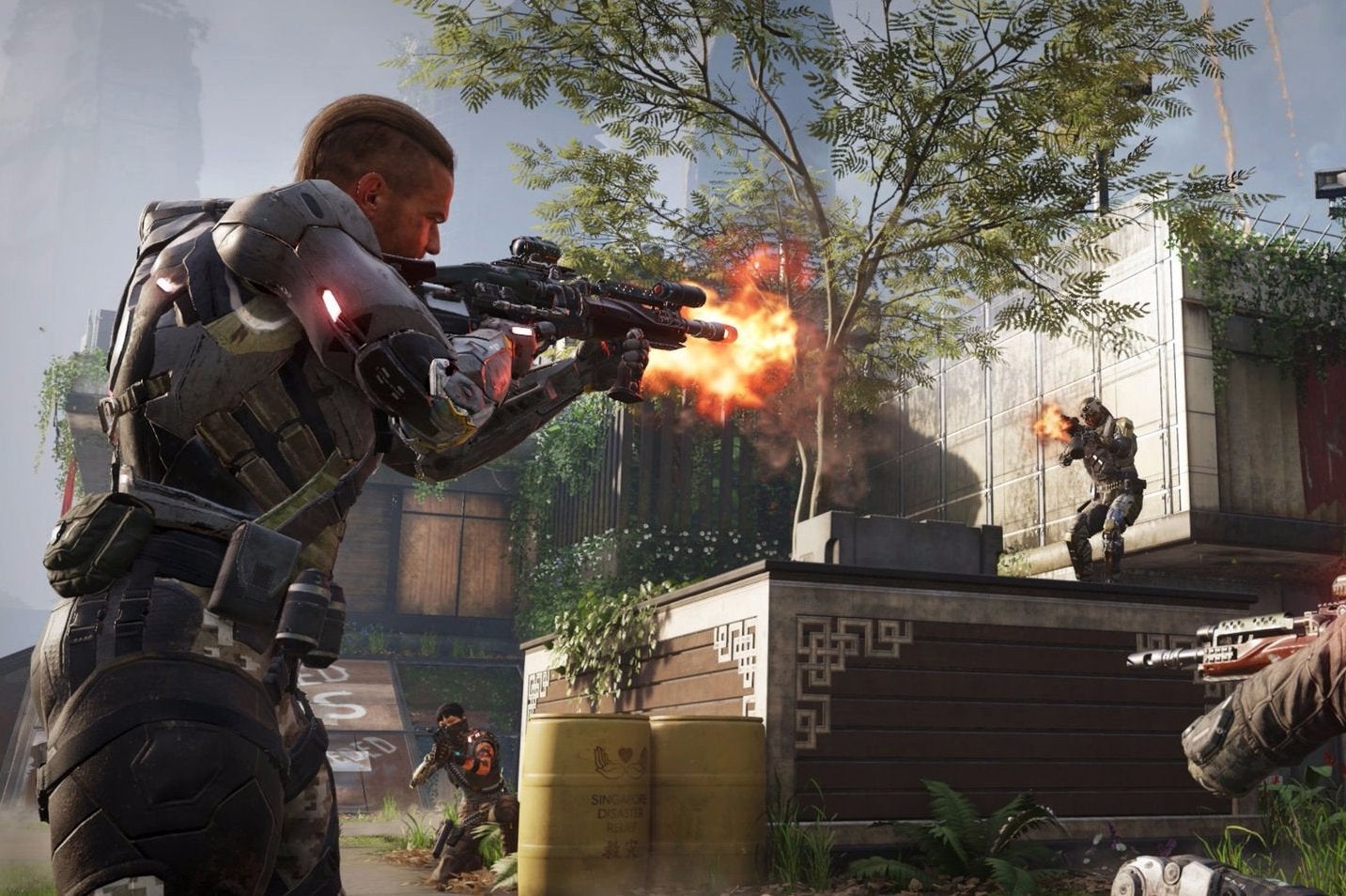 Activision Blizzard reported its fourth quarter and full-year results today, painting a mixed picture of the company's performance of late.
On a GAAP basis, full-year revenues were up 6 percent to $4.66 billion, with net income up 7 percent to $892 million. That was it for growth, however, as GAAP revenues for the fourth quarter were down 14 percent to $1.35 billion, and net income shrank 56 percent to $159 million.
On a non-GAAP basis, full-year sales were down 4 percent to $4.62 million, with net income down 6 percent to $989 million. For just the fourth quarter, revenues were down 4 percent to $2.11 billion. While Activision Blizzard has made a habit of providing conservative guidance to the point of pessimism, that quarterly revenue total still fell short of its original forecast of $2.15 billion. However, the publisher's non-GAAP bottom line still beat guidance. The company posted a non-GAAP net income of $622 million, down 11 percent year-over-year but still enough to produce earnings per share of $0.83 versus Activision Blizzard's forecast of $0.82.
Activision Blizzard's various brands posted similarly mixed results. The flagship Call of Duty franchise excelled in 2015, posting double-digit percentage growth for the full year as well as the fourth quarter. The publisher noted that this year's release, Black Ops III, was the best-selling console game worldwide, based on numbers from The NPD Group, GfK Chart-Track and its own internal estimates. Since its debut in 2003, the Call of Duty franchise has collectively sold more than 250 million units, generating more than $15 billion in revenue.
Not all of Activision Blizzard's brands fared as well. Skylanders SuperChargers and Guitar Hero Live were singled out as performing weaker than the company had expected, "we believe largely due to greater competition in the toys to life genre and due to the casual audience's shift to mobile devices."
As for Destiny's performance, Activision Blizzard said The Taken King expansion "achieved record digital attach rates," and that it now has more than 25 million registered users. The company added it would be working with developer Bungie on a "large new expansion" for Destiny this year, and a full sequel to launch in 2017.
On the Blizzard side of the business, the company said revenues grew in 2015 on a constant currency basis. (Exchange rates were a significant drag on the entire company's numbers, as Activision Blizzard noted its fourth quarter non-GAAP net revenues and earnings per share would have been flat on a constant currency basis, rather than down almost $100 million and $0.10, respectively.) Beyond that, the company said November's Hearthstone expansion The League of Explorers sold 20 percent more units in its first six weeks than the previous expansion.
Looking ahead, Activision Blizzard is forecasting a record 2016, thanks largely to the still-pending acquisition of Candy Crush Saga maker King (which is set to close later this month). Activision is projecting GAAP revenues of $6.1 billion with earnings per share of $0.45, and non-GAAP revenues of $6.25 billion with earnings per share of $1.75.
Interestingly, those figures suggest a significant decline from what King and Activision Blizzard have posted separately for 2015. Simply adding the two companies' performance last year together would produce GAAP revenues of $6.66 billion, with earnings per share of $2.81, and non-GAAP revenues of $6.77 billion and earnings per share of $3.25.