4A Games embroiled in controversy over Metro Exodus' Epic Games Store exclusivity
Koch Media/Deep Silver once again stresses it is responsible for the decision after studio employee threatens no future PC games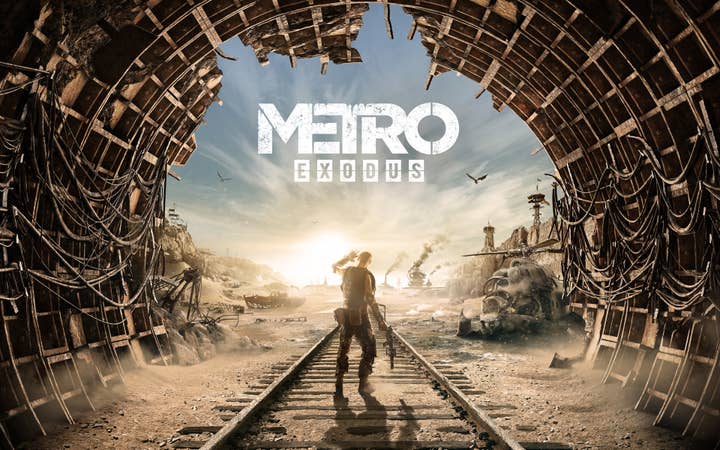 The publisher of Metro Exodus continues to face a backlash after making Metro Exodus temporarily exclusive to the Epic Games Store.
The latest outcry centres around an unnamed member of staff at 4A Games, the developer behind the series, took to the forums of Gameru.net (spotted by Eurogamer) to complain about the reaction to this news.
He said that for years 4A Games has been "trying to do something special [with the game] but a certain category of players believes that our work is not worth even a couple of minutes to install the launcher."
He warned that "if all PC players announce a boycott of Metro, then the next Metro, if it does happen, is definitely not on PC."
Koch Media/Deep Silver has stressed that this is not the stance of the publisher in a Twitter response via the official Metro account, reiterating that the decision to move Exodus to the Epic Games Store was "made by [us] alone".
"The recent comments made by a member of the 4A Games development team do not reflect Deep Silver's or 4A Games' view on the future of the franchise," the firm wrote. "They do reflect the hurt and disappointment of a passionate individual who has seen what was previously nothing but positive goodwill towards his work turn to controversy due to a business decision he had no control over. We respectfully ask that any and all valid feedback over this decision is directed at Koch Media / Deep Silver, and not the developers at 4A Games.
"The future release strategy of the Metro series lies with Koch Media / Deep Silver. Our decision to partner with Epic Games was based on the goal of investing in the future of the series and our development partner at 4A Games. We have every intention of continuing this franchise, and a PC version will always be at the heart of our plans."
4A Games has been suffering from the decision, if only in that its previous games and their remasters have been review-bombed on Steam, accuring a swathe of negative comments based around the move to Epic.
The news was first announced last week, and has prompted a remarkably strong reaction. Following the initial wave of negativity, THQ Nordic (which owns Koch Media and Deep Silver) emphasised that it was a Koch decision, seemingly distancing itself by suggesting it prefers to let players choose the platform for as many of its releases as possible.
It later distanced itself from this distancing by saying that it "fully supports" Koch Media's decision in this case.
Our own Rob Fahey offered his thoughts on the backlash, arguing that console-style exclusivity deals are a fair tactic in the battle to shake up Steam's monopoly on the PC market.