Metro Exodus PC skipping Steam for Epic Games store
[UPDATE]: THQ Nordic distances itself from decision as Valve criticizes move as "unfair to Steam customers, especially after a long pre-sale period"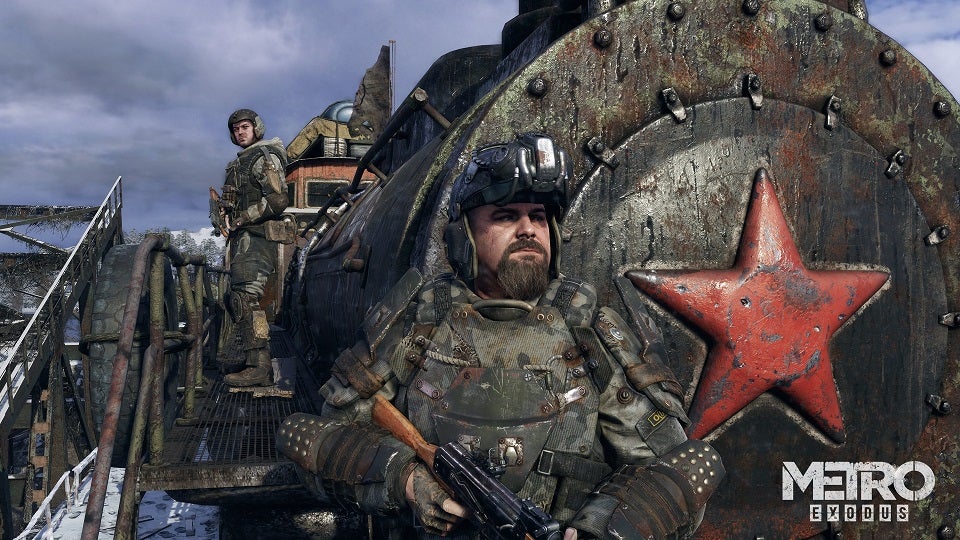 Another big PC game is skipping Steam, as Deep Silver and Epic Games today announced Metro Exodus for the PC will launch February 15 exclusively on the Epic Games store.
"Epic's generous revenue terms are a game changer that will allow publishers to invest more into content creation, or pass on savings to the players," Deep Silver CEO Dr. Klemens Kundratitz said. "By teaming up with Epic we will be able to invest more into the future of Metro and our ongoing partnership with series developer 4A Games, to the benefit of our Metro fans."
The Epic Games store takes 12% of all revenues earned on the platform, while Steam commands a 30% cut that scales down to 20% on revenues once a title surpasses $50 million in sales. As for passing the savings on to the consumers, the standard edition of the game will sell for $50 on the storefront, as opposed to the $60 preorders had been listed for on Steam. (Deep Silver and Epic said those who have already preordered Metro Exodus through Steam or other digital storefronts will be able to download and play the game as they had expected.)
Earlier this month, Epic snatched another high profile shooter from Steam's library when it announced a deal with Ubisoft for Tom Clancy's The Division 2. As in this case, preorders on other storefronts will still be honored. However, at launch, The Division 2 on PC will be available through Epic Games store and Ubisoft's own Uplay platform.
[UPDATE]: Valve has updated the store page for Metro Exodus with a notice that it will discontinue preorders on Metro Exodus "later today." While it acknowledged that the game and any DLC would be fully supported for those who preordered on Steam, Valve clearly took issue with the move.
"We think the decision to remove the game is unfair to Steam customers, especially after a long pre-sale period," the store said. "We apologize to Steam customers that were expecting it to be available for sale through the February 15th release date, but we were only recently informed of the decision and given limited time to let everyone know."
[UPDATE 2]: Deep Silver parent company THQ Nordic has released a statement distancing itself from the Metro Exodus decision. In a thread on Twitter today, the company explained, "The decision to publish Metro Exodus as a timed Epic Store exclusive was made entirely on Koch Media's side as Metro is their intellectual property. They are a sister company of THQ Nordic (Vienna), which is the reason why we can and will not comment on this matter. We do not want to categorically exclude the possibility of timed exclusives for any of our games in the future, but speaking in the here and now, we definitely want to have the players choose the platform of their liking and make our portfolio available to as many outlets as possible."
Deep Silver is the publishing arm of Koch Media, which THQ Nordic acquired last year.